Recently, I treated myself to a brand-spanking-new Hisense tv. I had been hearing nothing but praise for Hisense TVs, and my previous set finally gave out on me. So far, I have no complaints about the purchase.
Our family got together the night before, and as everyone was gathered around the TV, I showed them some photos from the trip my parents and I took.
After realizing that I could share my phone's content with a bigger audience by casting it on TV, I was able to show my family and friends the stunning photos.
I decided to investigate the matter further and found some enlightening resources online.
So that you don't have to waste time Googling solutions to cast your phone's contents to your Hisense TV, I've compiled a list of items that helped me.
The Anyview Cast app can be used to display your device's screen on your Hisense TV, Devices from Android, and from IPhone compatible with this app. learn more in detail about how to screen mirror.
A Definition of Anyview Cast Would Be Helpful.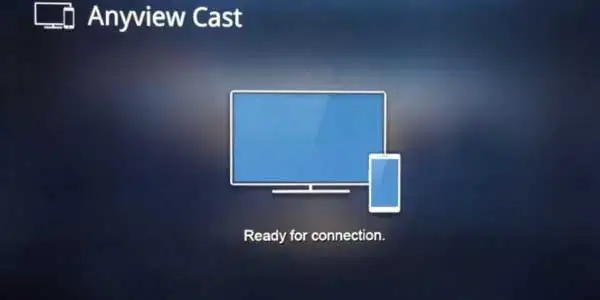 With the help of your Wi-Fi connection and the Anyview Cast app, you can cast whatever is on your mobile device to your Smart TV wirelessly, including videos, photos, movies, TV shows, and games.
Wirelessly connecting your smart devices to your TV is easy with Anyview Cast, giving you a more immersive viewing experience. You can use it to view, play, share, and exhibit your preferred media. It eliminates the need for cords by establishing a wireless link between two electronic gadgets.
Share photos, videos, and games on your big screen Hisense TV with the help of Anyview Cast, which use your Wi-Fi connection to remotely mirror information from your mobile device.
When you own a Devant or Hisense Smart TV, you may take use of the Anyview Cast function to wirelessly connect your smartphone, tablet, iPhone, iPad, etc. to the TV for a more immersive and interactive viewing experience.
Simply put, Anyview Cast is an app that acts as a screen mirroring tool, allowing you to wirelessly cast the content on your iOS device's display to your TV using Chromecast.
Anyview Cast's Advantages and Features
Some of Anyview Cast's most notable characteristics include:
Cast the content of your iOS device wirelessly to a TV with Anyview Cast.
Enjoy the larger TV screen to see your preferred social media material.
You can easily manage your TV's settings from your iOS device.
Hang out as a group and take in a movie or photo album.
Play videos and photos stored in Dropbox or Google Drive on your home theatre system.
Use your TV to listen to higher-quality music tracks from services like Spotify and SoundCloud.
Share content from your iOS device, such as an iPhone or iPad, on the meeting room's SmartTV for a more immersive presentation experience.
This section provides an in-depth analysis of four advantages of Anyview Cast:
Watch
Keeping up with your favorite TV shows and series is easy with the help of Watch Anyview Cast. Anyview Cast allows you to play videos saved on your phone or stream them from services like Netflix, Amazon Prime, Zee5, etc., on your Smart TV for a larger and more comfortable watching experience.
Share
Have any home movies from back in the day? Do you record any of your vacation using a camera or a video camera? Experience them all over again on your Hisense Smart or UHD TV. With Anyview Cast, you can easily show off your smartphone's photo album or social media apps on your Smart TV, allowing you to share your memories with everyone in the room. Casting social media and instant messaging services like Facebook, WhatsApp, Instagram, and Skype on a larger screen is a great way to stay in touch with friends and family.
Play
If you have Anyview Cast installed on your phone, you can even use it as a controller for your favorite games. Use your smartphone as a game controller and project it onto the TV screen. I know, right? Transform your smartphone into a gaming controller and play PUBG Mobile, Call of Duty, Asphalt, Free Fire, etc. on the big screen with your siblings or friends.
Show
Using Anyvoew Cast, you can cast anything from your smartphone to your Smart TV wirelessly, turning it into an interactive whiteboard or projector.
What an incredible convenience Anyview Cast technology is for us. The entertainment industry is constantly evolving, and Anyview Cast is just one example. Remember that Anyview Cast is waiting to make your next encounter with your Android smartphone even more beautiful and wonderful the next time you find yourself staring at your phone. I invite you to give it a shot right now.
How to Use Anyview Cast?
If you have an Android handset running 4.2.2 or later, you can use the Anyview cast feature to cast anything on your mobile device to your Smart TV (Television).
How to Connect to Anyview Cast Hisense TV
Prerequisites:-
Your device (mobile, tablet, or PC/Laptop) and your Hisense TV should be on the same Wi-Fi network.
It's important to tell you that, by using Anyview Cast on Hisense TVs, you can cast content from your Android, iPhone, and Windows PC/Laptop.
How to Cast Content to Hisense TVs from Your Android Device using AnyView?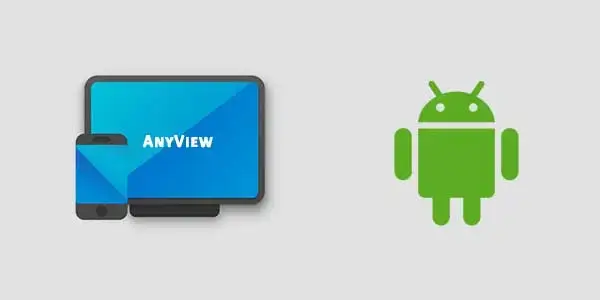 You can use Anyview Cast to send material from your Android mobile to your Hisense TV by following the instructions below.
Select Anyview Cast by pressing the Input button on your Hisense TV's remote control. (The procedure varies between Hisense TV models).
The TV is now ready to receive a connection from your Android device.
Launch the Settings menu on your Android mobile or tablet, and tap the Cast option. Bluetooth & Connections is where you'll find it (it may vary in different brands of Android devices).
Make sure that you select Wireless display from the three-dot menu once you have entered the Cast option. Then, you'll be able to see a list of all the devices you can cast to.
Choose the Hisense TV model you own.
That settles the matter. When you link an Android device to a Hisense TV, the TV will display whatever is on the phone.
The Step-by-Step Guide to Streaming on Your Other Smart TV or Ultra High Definition TV with Anyview Cast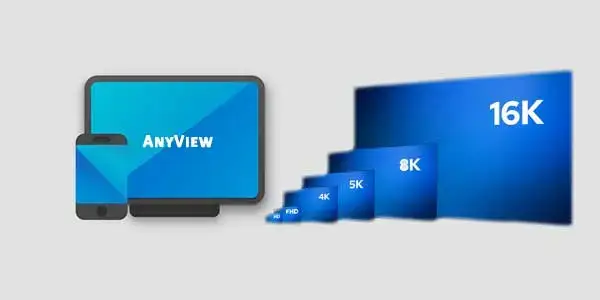 The methods outlined below will allow you to use Anyview Cast on SmartTVs and UHDTVs from brands other than Anyview.
Connect your Smart TV to Wi-Fi and activate it.
Bring up Anyview Cast on your Smart TV.
Now activate the screen-mirroring functionality of your mobile device.
Select the TV device by tapping its name, then wait for it to connect.
How to Use Anyview Cast with IPhone?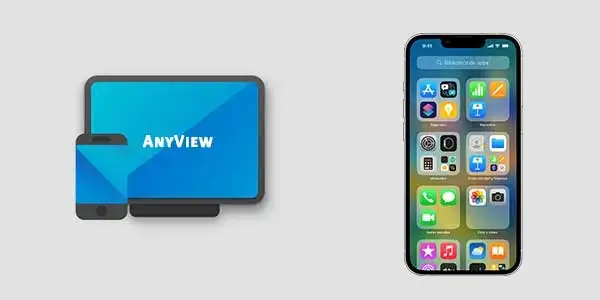 Choose Anyview Cast from the menu on your Hisense Smart TV and launch it.
The Hisense Smart TV's Anyview app will launch.
Wait for the external device to connect and remember your device name.
Launch the iPhone app once you're finished.
Confirm that your iPhone can see Wi-Fi networks, and if it can't, try turning WIFI back on.
If you have a Smart TV and you find it in the list of available Wi-Fi devices, you can begin monitoring it by tapping its name and then tapping the "Smart Monitoring With Options," "Video Monitoring," "Image Monitoring," or "Music Monitoring" tabs on your mobile device. Screen mirroring appears after the aforementioned three choices.
To start mirroring your screen, just click the button.
Proceed by choosing "Name Smart TV" as your device.
When linked, a message indicating disconnection can be toggled by tapping the screen (means device is connected and ready to stream on your smart tv).
App Name:
Anyview Cast: Screen Mirroring
Developer:
MarinaSoft PTE. LTD
Size:
37.5MB
Compatibility:
iPhone: Requires iOS 15.2 or later.
iPad: Requires iPad 15.2 or later.
iPod touch: Requires iOS 15.2 or later.
Mac: Requires macOS 12.1 or later and a Mac with an Apple M1 chip or later.
Price:
Free
Frequently Asked Questions:
Can you screencast to Hisense TV?
To begin mirroring, launch Mirror for Hisense TV and select the option to do so. You can wirelessly transmit the display of your laptop or desktop computer to your TV. With your new Hisense Smart TV, you may access a wide variety of online content.
Can an iPhone be linked to Anyview cast?
When you have the Anyview Cast app on your device, it's a breeze to do just that.
Is your Hisense TV based on Android?
Even though Hisense TV runs on Android, the Anycast capability makes it possible to connect to an iPhone.
You might want to see this:
Home Automation

>>

Uncategorized

>>

How to Connect To Anyview Cast Hisense TV