Without Wi-Fi, our most home automation devices are unable to work, except for certain technology but that required little or more knowledge of how to do it, which is not quite possible for everyone, in the case of Google Home which is built to run through your network and is built to always be online except as a Bluetooth speaker.
Here, let me clarify Wi-Fi Connection vs Internet Connection before explaining using a Home Mini as a Bluetooth speaker without Wi-Fi.
Local communication between devices (such as a Google Nest Mini and another smart home device, such as a smart light) can take place via a Wi-Fi signal without the need for an internet connection. A Local Area Network (LAN) is a term used to describe this type of network (LAN).
Your wireless network is created by the router. When you connect a device to Wi-Fi, such as your smartphone, the router creates the network name that you connect to. The router is generally connected to a modem, which connects to your Internet Service Provider, to give Internet access (ISP).
More: How To Connect Google Home To LG Smart TV Without Chromecast
So here How to Use Google Home Mini as Bluetooth Speaker without Wi-Fi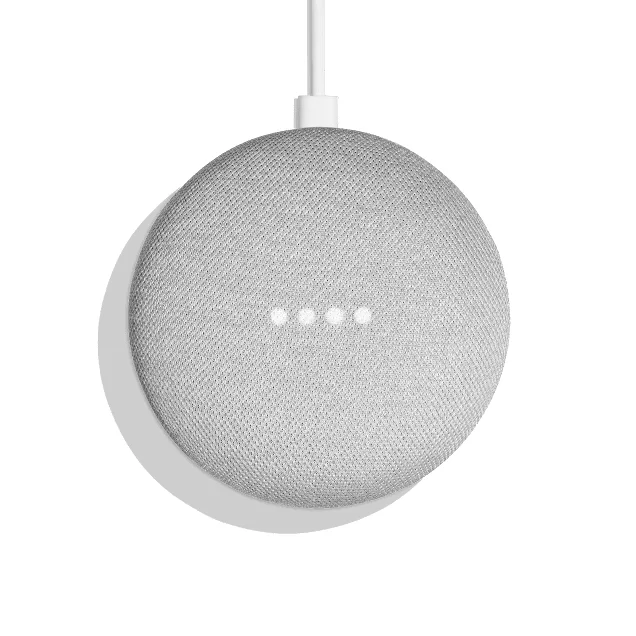 Your Google Home Mini can be used as a humble Bluetooth speaker to crank out some tunes even when the internet is out of the equation.
To do so, you'll need to pair it when you're connected to the internet.
If the devices were previously paired while a Wi-Fi connection was available, the Google Home Mini can be used as a Bluetooth speaker without a Wi-Fi connection. Once the devices are connected, they will immediately connect and you will be able to transmit audio to your Google Home Mini.
1st Step
Enable Pairing on Google Home Mini
Just say "OK Google!" followed quickly by "Bluetooth pairing" or "Pair Bluetooth" or "Turn on Bluetooth pairing".
Now we have made Google Home Mini discoverable.
Google Assistant on the Mini shall respond with "To connect, open Bluetooth settings and look for the device called XXX.
Alternatively,
Open the Google Home App on your smartphone or tablet
Select the Google Home Mini
Click on Settings
Click on Paired Bluetooth Devices
Click on Enable Pairing Mode
Google Home Mini will appear in available Bluetooth devices.
Select your Google Nest Mini and it should finish pairing
2nd Step
Pairing the devices
For Android:
Bluetooth settings after turning it on
Tap on the Pair new device option, given above the Previously Connected Devices section.
Wait a while before your phone scan the devices available for pairing
Mini Appear in the list of devices
Tap on Mini
Google Home mini will play a sound to indicate that the pairing has been successful.
From now onwards, any audio played by you on your smartphone will be played on the Mini which is acting as a Bluetooth speaker.
For disconnecting the device, all you need to say is "Ok Google! Disconnect Bluetooth"
For iPhone:
Head to the Settings app
Tap on Bluetooth from the first segment of options.
Let the iPhone scan for devices and select the Google Home Mini as it appears in the list (with the name set up by your).
You can follow the same procedure for Google Nest Mini, it also can work as a Bluetooth speaker in case you don't have Wi-Fi.
How to Use Mobile Hotspot for Google Home Mini and Nest Mini
Device A such as a tablet, phone with working mobile internet connection
Device B will have the Google Home app, which is connected to the Google Home mini device.
Turn on the Wi-Fi hotspot on Device A.
Connect device B to device A's hotspot.
Install the Google Home app on device B – Android, iOS on your smartphone.
Connect device B to Google Home mini via the mobile hotspot.
To connect Google Home to Wifi and the google home won't connect to wifi are in detail in a separate topic.. click here.
You might want to see this:
Frequently Asked Questions:
How to use Google home as Bluetooth Speaker?
You can use it simply by pairing your mobile device with google, Turning on Bluetooth on your mobile device and turn on google home speaker, you will see a google device on your mobile device, pair it by clicking it.. done.
Can you use Google Nest without Wifi?
Yes. You have to follow the same process exactly the same as for Goole home mini as stated above.
Home Automation

>>

Brands

>>

Google

>>

How to Use Google Home Mini as Bluetooth Speaker without Wi-Fi