Here are following simple steps of How to Add LG TV to Homekit.
Go to Home Dashboard
Press Airplay
Press Airplay and Homekit Settings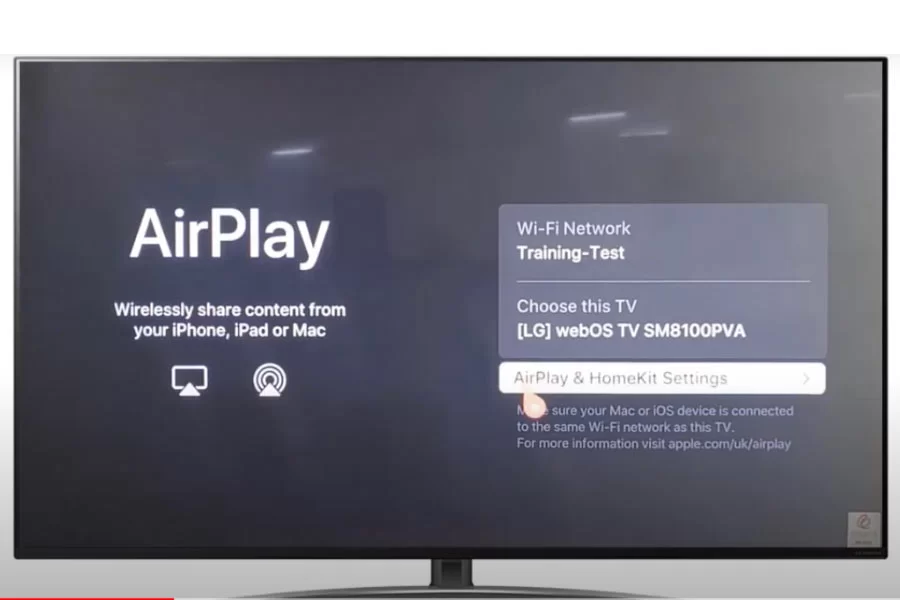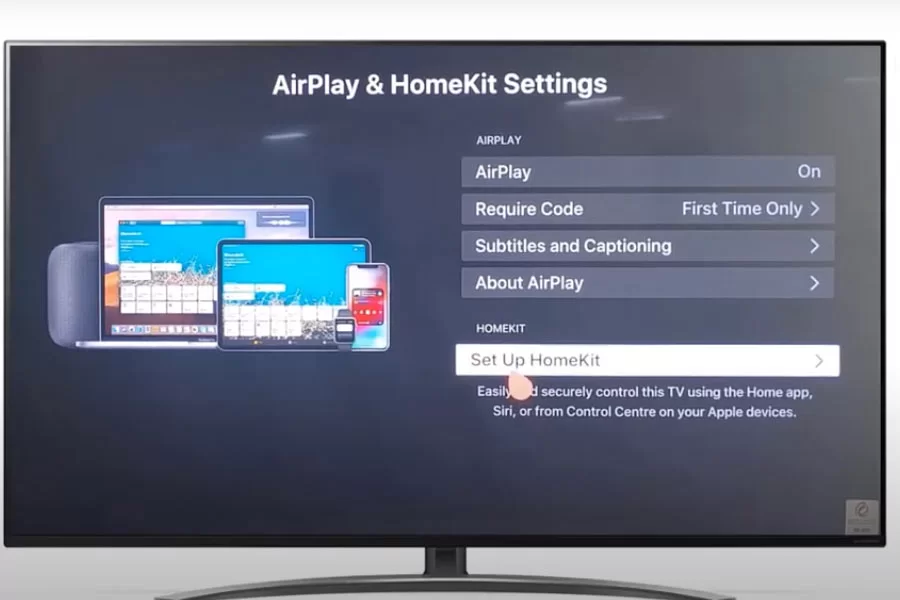 Now open the Homekit app from your phone and Continue
Next Click Add Accessory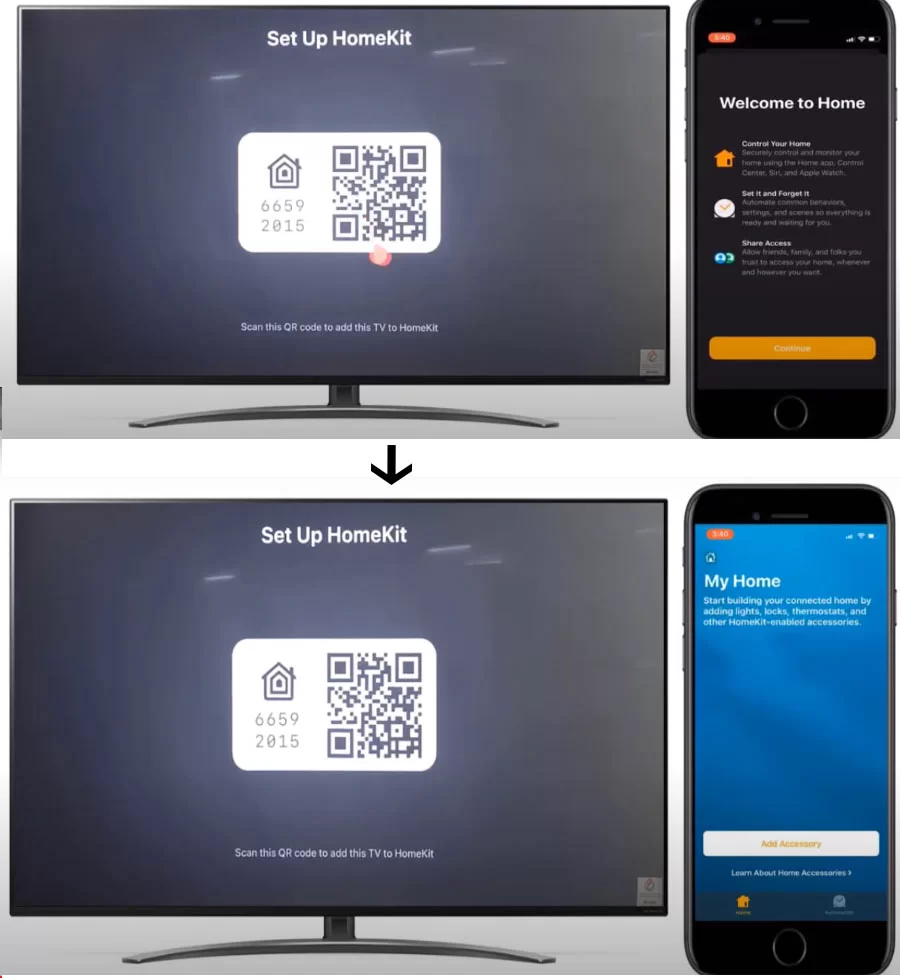 Scan QR Code or enter Pin manually from the TV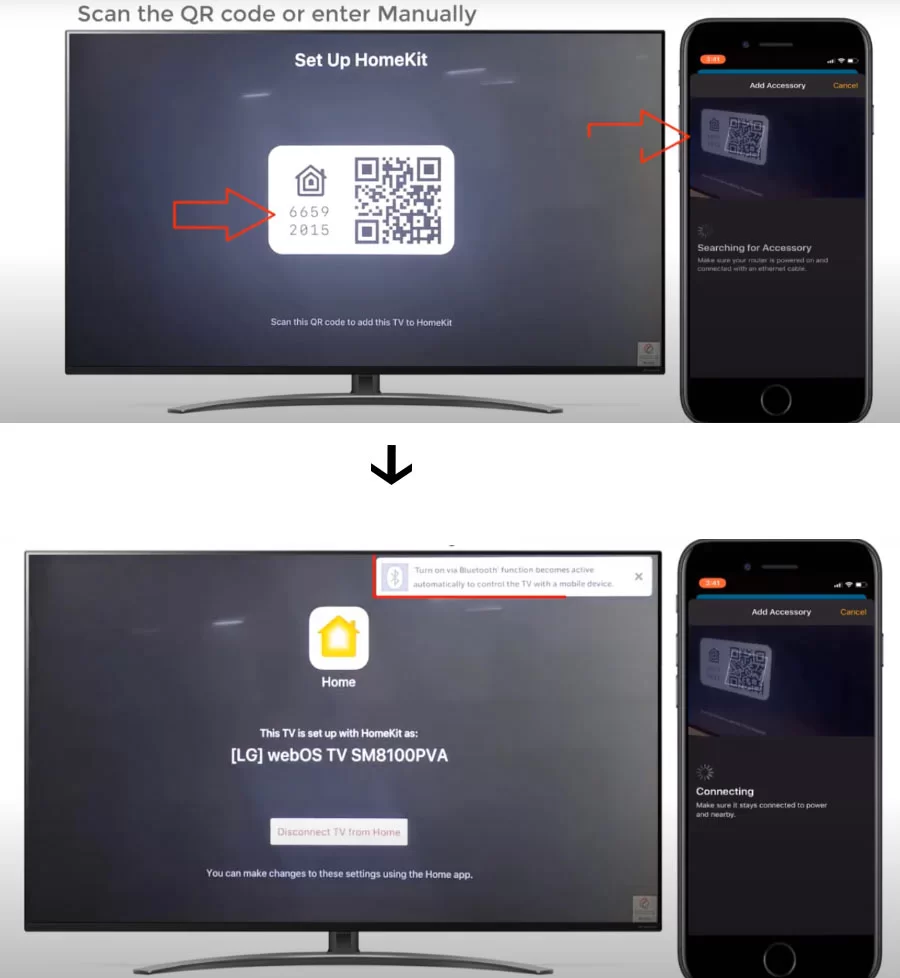 Next You Will see the notification of setup has been successful
Now you can on/off and navigate to Airplay from your Apple device.
Note: Make sure the Wi-Fi network of the Apple device and the LG TV are the same while adding LG TV to Homekit.
You might want to see this:
Which LG TV is compatible with Apple Airplay and Homekit
2020 webOS 5.0 OLED: BX / CX / GX / WX /ZX / RX
UHD: UN series, NANO80 / 85 /90 / 95 / 97 / 99

2019 webOS 4.5 OLED: B9 / C9 / E9 / W9 / Z9
UHD: UM series, SM series

2018 webOS 4.0 OLED: C8 / E8 / W8
OLED: B8 (any day now)
NANO: SK series (any day now)
UHD: UK series (any day now)
Important Note:
In the case of WEBOS 4.0 Tv, there is no dashboard, Airplay will be displayed on the Home launcher when firmware update to 5.30.10 or greater.
Frequently Asked Questions:
Which LG devices offer AirPlay 2?
LG OLED (2020)
LG OLED (2019)
LG NanoCell SM9X series (2019)
LG NanoCell SM8X series (2019)
LG UHD UM7X series (2019)
Does LG TV have screen mirroring?
If you are using Android 4.0 and above, the phone may come with a screen share feature. Ensure that your mobile device and the TV are connected to the same Wi-Fi.
From your phone
Go to SETTINGS,
Then select SHARE AND CONNECT.
Under SCREEN SHARE category, select SCREEN SHARING or MIRROR SCREEN.
How do I connect my old LG TV to my Apple TV?
Absolutely. You can stream the application on certain compatible devices like Roku, Amazon Fire Stick, iPhone, and iPad.