48 percent of our world population has a habit to leave their garage door unlock while leaving for office, vacation or at night while going to bed, few years ago not many smart robust system available in the market that can allow the users to do from their bed, from remote location or from pre-set time to lock or unlock.
myQ and few other brands overcome that issues and come up with a system that is more robust, easy to operate, more features and safer due to having multiple layers of the security wall.
myQ mostly deals in smart Cameras, Smart garage door openers Hub and smart openers, you want to know their features and price go to MYQ Chamberlain.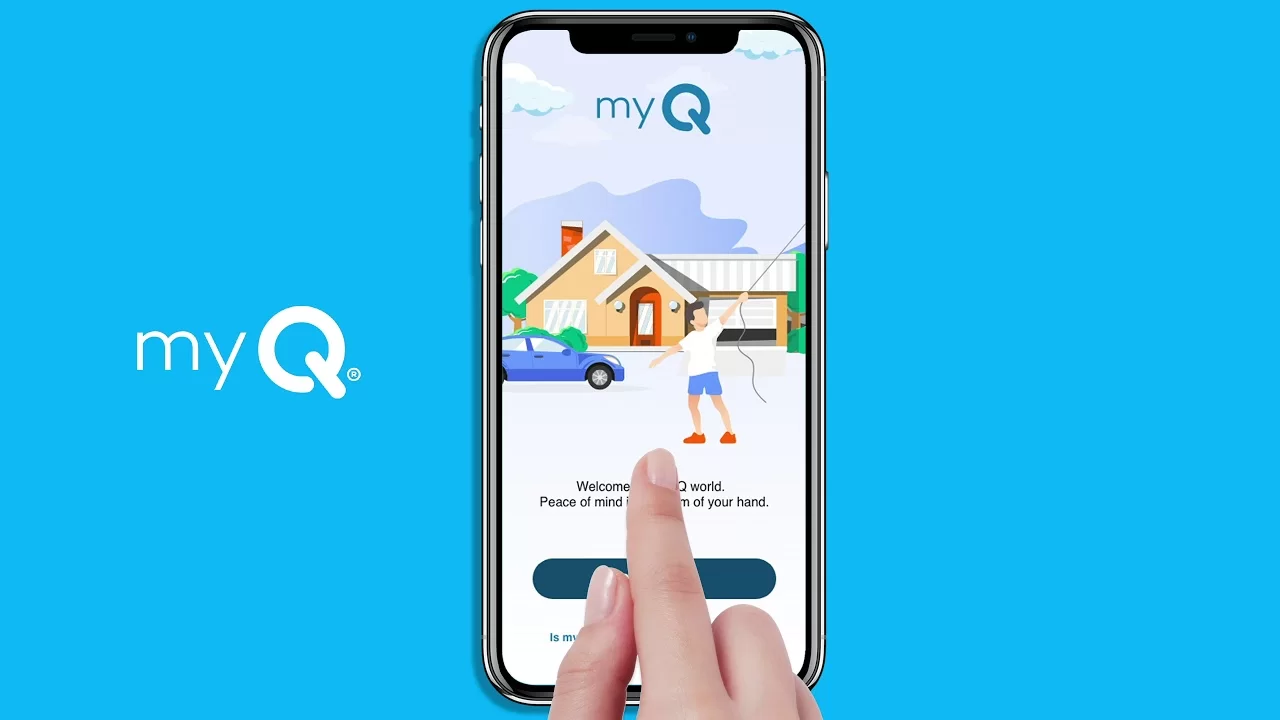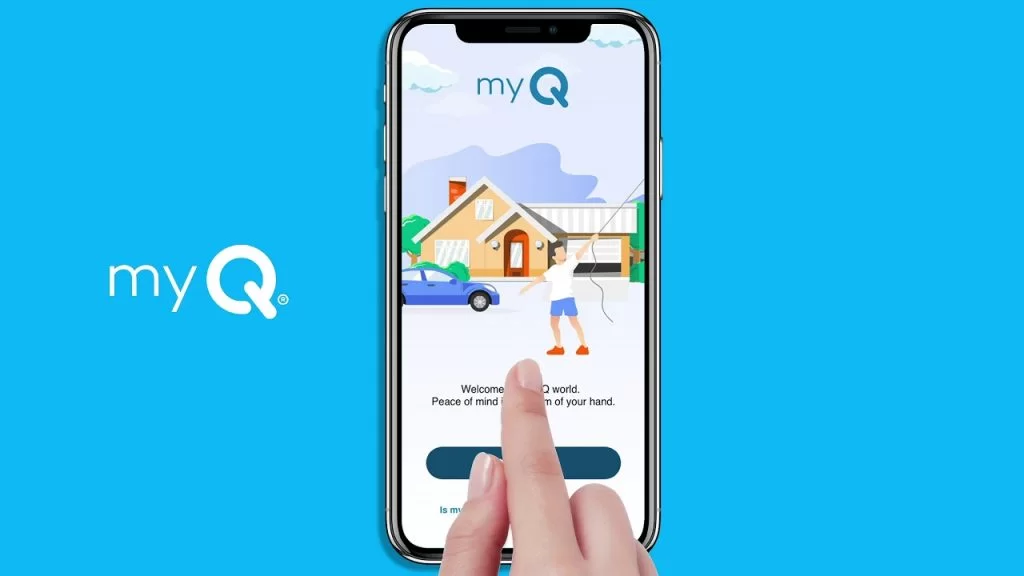 Here We Only Discussed How To Add MYQ To Google Home
To Add myQ To Google Home is not free, you have to pay a subscription fee to be able to get a link with myQ to Google Home, basically, Chamberlain myQ says you need google assistant app and myQ to link with google Home and google assistant is a premium app service.
Does Chamberlain myq work with Google Home?
Chamberlain Google Home and myQ are not compatible, but Google Assistant is. It's vital to remember that this feature currently has a $10 yearly Chamberlain subscription charge. To learn more, go here.
Month myQ subscription starts from $2.00 dollar.
Yearly myQ subscription starts from $10.00 dollar.
What Apps do You Need?
For the Chamberlain myQ to work with Google Assistant, you'll need to install these apps:
MyQ App (App Store or Google Play)
Google Assistant App (App Store or Google Play
Activate your Google Assistant myQ subscription
Enter your MyQ Login Credentials and select "Authenticate".
Select "ADD SUBSCRIPTION".
Choose which Premium Partner you wish to subscribe.
Select a Billing Cycle, monthly or annually.
Enter Billing information and select "PLACE ORDER"
After processing payment using myQ account then follow these steps of how to add myQ to Google Home.
myQ app
Click the Menu bar (3 bars) on the top left corner
Select Works with myQ
Swipe to Google Assistant in Account Linking
If you have the Google Assistant app, click Launch (See Below steps on how to Link myq with google assistant)
If you do not have the Google Assistant app, click Get App
Link myq with google assistant
Launch Google Assistant
Select the explore (Compass) button at the bottom right corner (bottom left for iOS).
Type 'myQ' into the search bar of Explore.
Select MyQ with the image listed.
Click the LINK button by the myQ icon or scroll down to Account Linking and select LINK.
The myQ authentication page will show up.
Enter your myQ credentials and click the Authenticate button.
Upon success you will be redirected back to the Google Assistant app.
More Info: Electric Door Lock With Camera
myq Google Assistant Supported Commands
Chamberlain The ideal garage door opener is myQ, and it is much more practical when connected to Google Assistant.
You can use voice commands and ask myQ if the garage door is open or closed.
Following are the supported commands in this regard:
Ok Google, Tell myQ to close the garage door
Ok Google, ask myQ if the garage door is open
Other Partners of myq
It works with:
IFTTT
Xfinity
Resideo
Clare Control
Alarm.com
Amazon
Trend
Alternate Methods To Connect myq To Google Home:
Method -1
Use IFTTT to Add myq to Google Home:
When compared to other options, "If This Then That" (abbreviated as "IFTTT") is more straightforward.
Because it's so simple, I use this approach to link myQ to Google Assistant.
Warning: this approach only responds to voice instructions and doesn't provide feedback on the garage door's current condition.
Alternatively of using a subscription service, you can follow these steps to use the If This Then That method:
Launch the IFTTT app, sign in, and then create a new applet by selecting the Explore and Create tabs.
The IFTTT trigger is created when the "+" button is pressed.
Enter your query into Google and tap the option that reads "Say a simple phrase."
Enter a sentence like "Close garage" to generate the trigger.
Then, create the Then That command by clicking the plus symbol once more.
Just go to myQ and choose the command you've programmed, like "Close door," if you want to close the door by talking to it.
Just select the garage door and hit the "Create action" button.
You're done with the procedure once you've given your applet a name.
Method – 2
Install a Hardware Controller
As you can see, there are some limitations to the IFTTT integration because you cannot ask Google Assistant to open the garage door or incorporate this action into a Google Home routine.
Installing a third-party hardware controller will provide you the flexibility you require if you require these actions. AS a result, you won't be depending on myQ's API connection or subscription, which has a history of undergoing modifications that render them incompatible with earlier versions.
Is it ok for Google Assistant to use voice commands to unlock my garage door?
A passcode is typically necessary to go along with the "OK Google, open garage door" command in order to prevent someone from shouting in the window to "open your garage door" and then stealing all of your possessions.
As a result, the security perimeter around voice-controlled openings is greatly enhanced.
Which Smart garage door opener is best to use as a third party?
There are no monthly or other unforeseen fees associated with the Refoss smart garage door opener, which can be voice-controlled by Alexa and Google Assistant. It offers safety alarms, a safety history record, and compatibility with the majority of garage door opener models.
There are no hidden fees or monthly charges to be concerned about, and it works with the majority of popular garage door opener manufacturers and models. If you're skilled at DIY in any way, setting it up is simple.
Conclusion
As you can see, Chamberlain myQ no longer supports new myQ users for Google Assistant and is not directly compatible with Google Home.
The only options left are adding a hardware controller or connecting via IFTTT and the myQ Subscription service.
How to Use myQ without Fee?
You can use the Chamberlain myq app to open the door from anywhere as long as you have an internet connection. Chamberlain claims it's a security feature to not open the garage door by voice, but it can be without fee.
Look for a Smart App called MyQ Lite. It makes any MyQ device work perfectly in SmartThings with no fee.
Frequently Asked Questions:
Can you link myQ to Google Home?
When you connect myQ to Google Assistant, you can use voice control with Google. The Google Home app does not accept the myQ garage door opener.
Can I add myQ to nest?
Yes, You can add nest devices with myQ app to control all devices from one place.
Does myQ work with Siri?
Yes, myQ works with Siri. Garage door openers that are Siri-compatible can be operated by voice command.
Can I control my garage door with Google Home?
Yes, you can control your garage door with Google Home if you have a compatible myQ garage door opener or gateway.
What voice commands can I use to control my garage door with Google Home?
You can use voice commands like "Hey Google, open the garage door," "Hey Google, close the garage door," or "Hey Google, is the garage door open?"
Do I need a subscription to use myQ with Google Home?
No, you do not need a subscription to use myQ with Google Home. However, some myQ features, such as live video streaming and advanced scheduling, may require a subscription.
Is myQ secure?
Yes, myQ uses advanced encryption and security measures to protect your data and prevent unauthorized access to your garage door opener and other smart home devices.
You Might want to see this:
More Info: Garage door compatible with Apple Homekit
More Info: PI Raspberry Garage door Opener
Home Automation

>>

Brands

>>

Chamberlain

>>

How To Add myQ To Google Home