Your Macbook's inability to access Disney Plus may be caused by a number of factors, including a slow internet connection, DNS configuration, the use of a VPN or proxy, ad blockers, certain browser extensions, corrupt cache files, browser-specific problems, or even downtime on the Disney Plus server.
Here Are the Reasons and Solutions of Why Isn't Disney Plus Working On My Mac:
Check Your Connection to the Internet
When you can't get to a streaming service, the Internet connection is the first thing that comes to mind.
You need to check your Internet connection to see if it is too slow or if you are too far away.
Try one of these:
Check to see if your Mac can connect to Wi-Fi or a cell network. Make sure the strength of the connection is good.
Re-start your connection. Turn off your Wi-Fi connection or cell data, wait a few seconds, and then turn it back on. Often, this kind of restart is all it takes to fix the problem.
You can use any of a number of free Internet speed tools to check your speed. This is one of the most common speed tests.
When you stream UHD content from Disney+, your Internet connection speed can also be a bigger problem.
For this kind of thing, you need a fast Internet connection (typically at least 25 Mbps).
Lessen the Quality
Depending on how fast your Internet is, the quality on Disney+ might be too good.
Most Internet plans work well with 1080p content, but if you have a slow connection or want to watch something in 4K, you might run into problems.
Restart Your Device
If you can believe it, restarting your device does more than one thing at the same time.
It can fix problems with your OS or browser that come and go, and it can also fix problems with your Internet that come and go.
Most of the time, restarting the device will make it connect to the Wi-Fi again.
Getting a new IP address might be just what you need to fix that annoying Disney+ problem.
Changing the DNS server has helped me with several network troubles when streaming multimedia. The DNS server your laptop uses is often set by the network. Your ISP should be able to supply this for you (ISP).
However, the DNS server is typically slower than some other options. You can improve your connection speed by switching to a public DNS server. Google's public DNS servers are frequently cited as an example due to their speed and dependability.
You may modify your DNS server in one of two ways:
Simply log into your router's administration panel and make the necessary adjustments there.
Additionally, your Macbook's network preferences are where you'll find the option to turn it on.
As I'll show you today, it's a simple matter to update:
Changing DNS Server on Router:
While connected to your network router, access your router dashboard by visiting the login URL. You can find this on the router manual or on your router. Some of the links can be found below:
Linksys – http://192.168.1.1
D-Link/Netgear – http://192.168.0.1
Belkin – http://192.168.2.1
ASUS – http://192.168.1.1/
AT&T U-verse – http://192.168.1.254
Comcast – http://10.0.0.1
Depending on the manufacturer of the router, look for DNS settings on the web interface. If you are having trouble finding the DNS server settings, check the router's manual or search on Google for how to change the DNS server for your router's brand.
Under DNS server 1 (or primary DNS), input 8.8.8.8
Under DNS server 2 (or secondary DNS), input 8.8.4.4
If there are options to input DNS server 3 and 4, leave them empty
Save the settings
Changing DNS Server on Mac OS
To change the DNS server on a Mac running macOS, follow these steps:
Open the "System Preferences" app.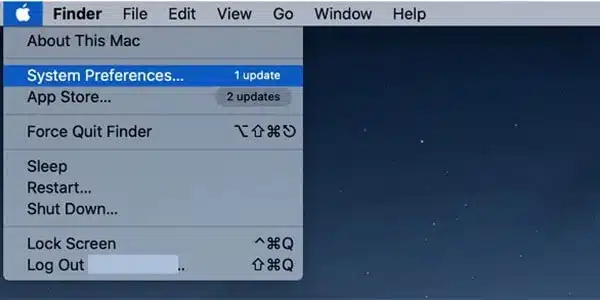 Click on the "Network" icon.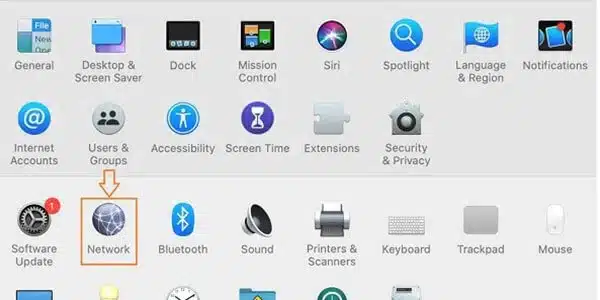 Select the network interface you want to configure from the list on the left. If you are connected to multiple networks, make sure you select the correct one.
Click on the "Advanced" button in the bottom right corner.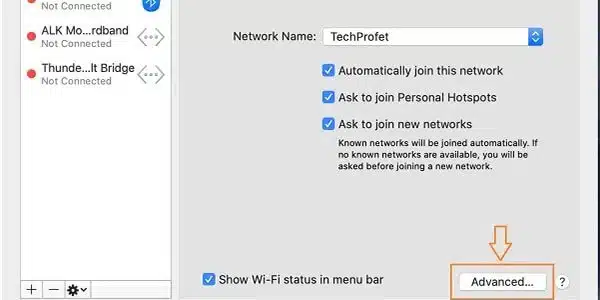 In the "DNS" tab, click on the "+" button to add a new DNS server.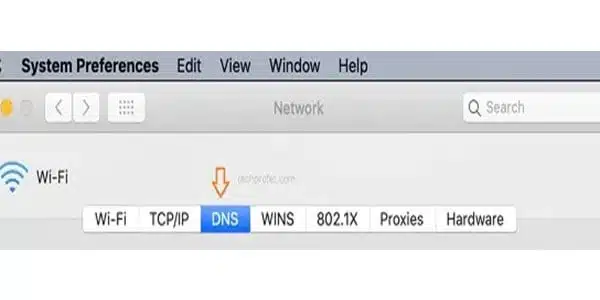 Enter the DNS server's IP address in the field provided and press "OK".
Click the Add button at the bottom of the DNS servers list. Enter 8.8.8.8 on the first line and 8.8.4.4 on the second line.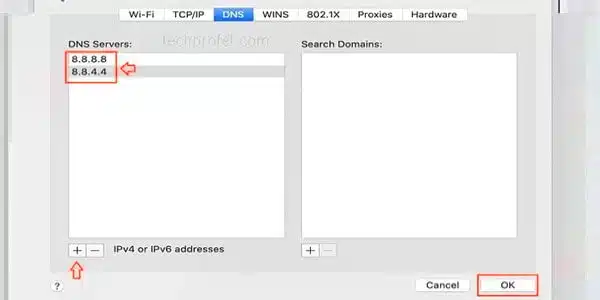 To remove a DNS server, select it from the list and click on the "-" button.
When you have finished configuring the DNS servers, click on the "Apply" button to save the changes.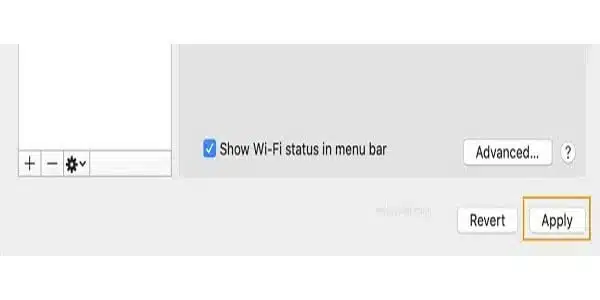 You may need to enter your administrator password to make these changes.
Note: These steps may vary slightly depending on the version of macOS you are using.
Once the DNS servers have been changed to Google's public DNS servers, as shown above, try to access Disney Plus on your Macbook, and it should be working just fine.
Download the App
If your Mac laptop is not working, consider switching to a more mobile device.
Be sure to use the Disney+ app if you switch to a mobile device like an iPhone or iPad.
You can sign in to Disney+ on a phone or tablet through an Internet browser, but the app is made to work best on those devices.
To get the Disney+ app, all you have to do is search for it in the Apple App Store, download it, and then sign in with your account information. Then you can stream a lot of content.
Re-login to Disney+ Account
Open your web browser and go to the Disney+ website (disneyplus.com).
Click on the "Sign In" button located in the top right corner of the page.
Enter the email address and password associated with your Disney+ account.
Click on the "Sign In" button to log in to your account.
If you have forgotten your password, you can click on the "Forgot Password" link on the sign-in page and follow the prompts to reset your password.
If you are still having trouble logging in to your Disney+ account, you can try contacting the Disney+ customer support team for assistance.
Note: If you have Disney+ signed in on other devices that are currently in use and are not being used, log out of those other devices or at the very least make sure they are not being used actively at the same time you are trying to access content, even though some Disney+ subscriptions allow up to 4 different devices.
Stop Blocking Ads and Pop-Ups
Safari, the browser that comes with Macs, is known for being safe.
On Mac OS, you need to do the following while on the Disney+ website to make sure Safari doesn't block pop-ups from Disney+:
In Safari, go to the Safari drop-down menu
Go to Settings
Scroll down and click on Pop-up Windows.
Find the Disney Plus item in the pop-up list and make sure that "When Visiting Other Websites" is set to "Allow."
This is a good thing to have, but if you watch Disney+ outside of the app, too much security can sometimes get in the way.
Stop using the VPN
When you try to get to your content while your VPN is on, you will most likely see a black screen.
Disney+ doesn't work with VPN, so if you have one running on your Mac and want to use it with Disney+, turn it off.
Just turn off the VPN and sign in again or reload the Disney+ page, and everything should be fine.
Empty The Browser's Cache.
People often forget about this fix, but it could be the difference between a working Disney+ and one that doesn't.
The cache files for a certain browser can sometimes get corrupted, which stops your device from working in a strange and annoying way.
This is a very easy thing to do on Safari. Just click "Clear History" in the Safari drop-down menu.
Choose a range of dates and click the "Clear History" button. That's it; it's that easy.
Tell Disney about it.
If you've tried all of these solutions and still can't get Disney+ to work, you should contact the Disney+ Help Center.
You should be able to reach their customer service team through the Help Center.
When you do this, the more information you give, the easier it will be to figure out what's wrong.
Other Frequent Questions People Ask:
Why Can't I Play Disney Plus On My Laptop?
There are a few reasons why you may not be able to play Disney Plus on your laptop:
Your laptop may not meet the system requirements for running Disney Plus. Disney Plus is available on a wide range of devices, but some older or low-powered laptops may not be able to run the app or website effectively.
You may not have a compatible web browser. Disney Plus is supported on most modern web browsers, but if you're using an outdated or unsupported browser, you may not be able to access the service.
You may have a connectivity issue. If you're experiencing problems streaming Disney Plus, it could be due to a weak or unstable internet connection.
There may be a problem with the Disney Plus app or website. If you're using the app and it's not working, try uninstalling and reinstalling it. If you're using the website, try clearing your cache and cookies or using a different web browser.
If none of these solutions help, you may need to contact Disney Plus customer support for further assistance.
Does Disney+ work on Safari?
Yes, Disney Plus is compatible with Safari, as long as you're using a recent version of the browser. To access Disney Plus using Safari, you'll need to have a subscription to the service and be signed in to your account. Once you're logged in, you should be able to stream Disney Plus content on your Mac or other device using Safari.
What browser works best with Disney Plus?
Disney Plus is compatible with a variety of web browsers, including Google Chrome, Mozilla Firefox, Microsoft Edge, and Apple Safari. It is recommended to use the latest version of your preferred browser for the best performance and security.
Why is Disney Plus Blank On Safari?
There could be a variety of reasons why Disney Plus is not loading on Safari. Here are a few potential issues to consider:
Internet connection: Make sure you have a stable internet connection. If your connection is slow or intermittent, it may cause problems with streaming services like Disney Plus.
Outdated browser: Make sure you are using the latest version of Safari. If your browser is out of date, it may not be compatible with Disney Plus.
Cache and cookies: Clear your cache and cookies, as these can sometimes cause issues with streaming services.
Ad blockers: Some ad blockers can interfere with streaming services. If you have an ad blocker installed, try disabling it to see if that helps.
Device compatibility: Disney Plus may not be compatible with all devices. Make sure your device meets the system requirements for Disney Plus.
Account issues: If none of the above solutions work, there may be an issue with your Disney Plus account. Try logging out and logging back in.
What IOS Do I Need For Disney Plus?
To use Disney Plus on an iOS device, you will need an iPhone, iPad, or iPod touch running iOS 12.0 or later. You can check which version of iOS your device is running by going to the Settings app and selecting "General" and then "Software Update." If your device is not running iOS 12.0 or later, you may be able to update it by going to the Software Update section and following the on-screen instructions.
Does Safari Support 4K Disney Plus?
Yes, Safari is a web browser developed by Apple and it does support streaming in 4K resolution on Disney+. To stream Disney+ in 4K on Safari, you will need to meet certain requirements:
Use a device that supports 4K streaming, such as the Apple TV 4K, or a Mac with a compatible display.
Use a high-speed Internet connection with sufficient bandwidth. Disney+ recommends a download speed of at least 25 megabits per second (Mbps) for streaming in 4K.
Make sure that you have a Disney+ subscription plan that includes 4K streaming.
Ensure that Safari is up to date.
Can You Download Disney Plus On Mac Offline?
Yes, it is possible to download Disney Plus content on a Mac computer for offline viewing. Here's how:
Make sure you have the latest version of the Disney Plus app installed on your Mac.
Open the app and log in to your account.
Browse the catalog and find the TV show or movie you want to download.
Look for the download icon (usually an arrow pointing downward) next to the title.
Click the download icon to begin downloading the content.
You can check the progress of your downloads and access your downloaded content by going to the "My Downloads" section of the app.
Keep in mind that not all content on Disney Plus is available for download, and the availability of titles for download may vary by region. Also, downloaded content will expire after a certain period of time, after which you will need to reconnect to the internet to access it.
How Do I Know If My Device Is Compatible With Disney Plus?
Disney+ is available on a variety of devices, including smart TVs, streaming media players, game consoles, and mobile devices. Here is a list of some of the devices that are compatible with Disney+:
Smart TVs: Disney+ is available on most smart TVs from manufacturers such as Samsung, LG, and Vizio.
Streaming media players: Disney+ can be accessed on streaming media players such as the Apple TV, Amazon Fire TV, and Roku.
Game consoles: The service is also available on game consoles such as the PlayStation 4, Xbox One, and Nintendo Switch.
Mobile devices: Disney+ can be downloaded as an app on Android and iOS devices, including phones and tablets.
To check if your device is compatible with Disney+, you can visit the Disney+ website and look for your device under the "How to Watch" section. Alternatively, you can check the app store or channel store on your device to see if Disney+ is available for download. If Disney+ is available for your device, you should be able to find it by searching for "Disney+" in the app store or channel store.
You might want to see this:
Home Automation

>>

Other

>>

Software & Apps

>>

Why Isn't Disney Plus Working On My Mac – Reasons – Solutions