The Vizio Smart TV comes with several preset apps, however, downloading newer apps can be difficult. In general, you may add a variety of apps to your Vizio smart TV. The Spectrum TV app is a useful addition, however, it cannot be downloaded straight to your Vizio TV. Casting it through a PC, smartphone, or tablet is the only way to get it to function.
The SmartCast platform makes it easy to access content and adjust settings, but it has a limited selection of apps. It relies on its ability to receive apps that are cast from your smart device. What's impressive is that the implementation of this process is more than perfect.
I spent a lot of time combing through a lot of forum postings in my hunt for more information, and Vizio support was quite helpful.
What option do we have to get the Spectrum app on Vizio Smart TV with no V Button?
Here is the explanation:
To Get the Spectrum App on Vizio Smart TV with No V Button, You will need to get a Roku device, plug in, download the spectrum app, and watch spectrum on Vizio TV without a V button on your remote or smart cast TV.
However, there is another way you can get the spectrum app on your Vizio TV with no v button by using the third-party APP.
Both methods will be discussed in detail below.
Limitations:
Not all Vizio TVs support the Spectrum app, so knowing which model you have will help determine whether your TV supports the app.
For the Spectrum app to work, your Vizio TV needs to have Chromecast built-in, which is the case for newer Vizio TVs.
You'll need to cast the Spectrum app from your phone or computer to your TV; that is why you need Chromecast support.
All new Vizio TVs, including the V-, M-, P-series, and the OLED TV, have SmartCast support.
If your TV remote has a button that says 'V,' your TV supports SmartCast.
Vizio started rolling out SmartCast TVs in 2016, so if you purchased your TV new after that year, the chances that your TV supports SmartCast are very high.
SmartCast lets you use the TV as a Chromecast and stream almost anything on your phone to your Vizio TV.
Methods of After 2016 Vizio TV models and have Chromecast Built-in (Smart cast Tv):
First you'll need to install the Spectrum app on your phone before you can start casting to your Vizio TV.
To do this:
Open the Google Play store on your phone.
Use the search bar to find the Spectrum app.
Tap Install and wait for the app to finish installing.
Log in to the app with your Spectrum account.
After installing the app and logging in to your account, you're ready to start streaming to your TV.
Cast Spectrum TV from an Android Device to Vizio TV
To cast the Spectrum TV app to your Vizio TV:
Make sure your TV and phone are connected to the same Wi-Fi network.
Open the Google Home app on your phone.
Tap your Vizio TV from the list of devices.
Mirror your phone screen to your TV by tapping the cast button.
Open the Spectrum app on your phone and start playing content on it. It will be mirrored to your TV.
Cast Spectrum TV from a PC to Vizio TV
To do this:
Make sure Google Chrome is installed and updated to the latest version.
Open Google Chrome.
Sign in to the same account you had on the Google Home app.
Click the three dots on the top right of the screen.
Click Cast.
Select your Vizio TV from the list of devices.
Go to the Spectrum streaming website and play the content you want to watch.
More:
What If I Have A Vizio TV Before 2016 Model And How To Get A Spectrum App On My Vizio TV?
First Method:
For this approach, you'll need to buy a streaming device like a Roku, Xbox, Firestick, or Apple TV, which you'll like more than a built-in one because it works better, quicker, and has more features and apps.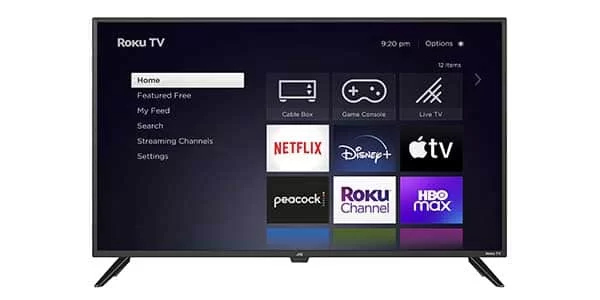 To do this:
Plug the Roku device to an HDMI Port on the backside of your Vizio TV.
And Download Roku Device on your TV.
To Download Roku Device:
On the Search bar write Spectrum app and it will appear on it.
Press the Spectrum App.
Then Press the ADD Channel, it will begin to add a channel, however, it will depend on how fast your internet connection is.
After adding channels, a screen appears by GO TO CHANNEL, Press it.
Then accept the agreement by pressing it.
And you are good to go…
More:
Seconds Method:
How to get Spectrum App on Vizio Smart TV using 3rd Party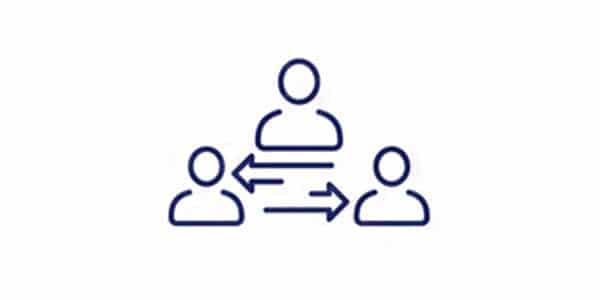 The steps to download and install the Spectrum app on the Vizio Smart TV below is complex. But, you can set it up if you follow the steps below without skipping a step.
To do this:
Download and install the ES File Explorer app on your Vizio Smart TV.
Go to your Vizio Smart TV settings.
Select "Security & Restriction."
Toggle the "Unknown Source" button to enable it.
Download Spectrum APK file from the internet and copy the APK file into a removable device like USB or HDD.
Plug the REMOVE drive into your Vizio Smart TV.
Navigate to Apps and open the ES File Explorer app.
Select your USB or drive and select the APK file.
The Spectrum app will download from the removable and install directly to your Vizio TV.
More:
How to Add Apps to Vizio Smart TV
Home Automation

>>

Home Theater

>>

Other Home Theater Devices

>>

How to Get Spectrum App on Vizio Smart TV With No V Button