Here the Steps of How To Set Up Flic 2 With Apple Homekit
Most Homekit accessories are paired directly from home app
But in the case of Flic you have to pair via flic app
Connect your Hub with flic app
If you are not set up your hub already then do so first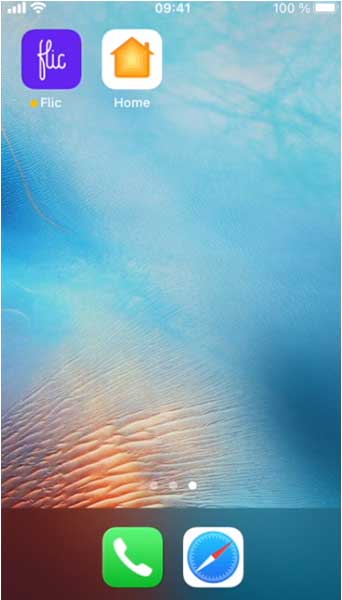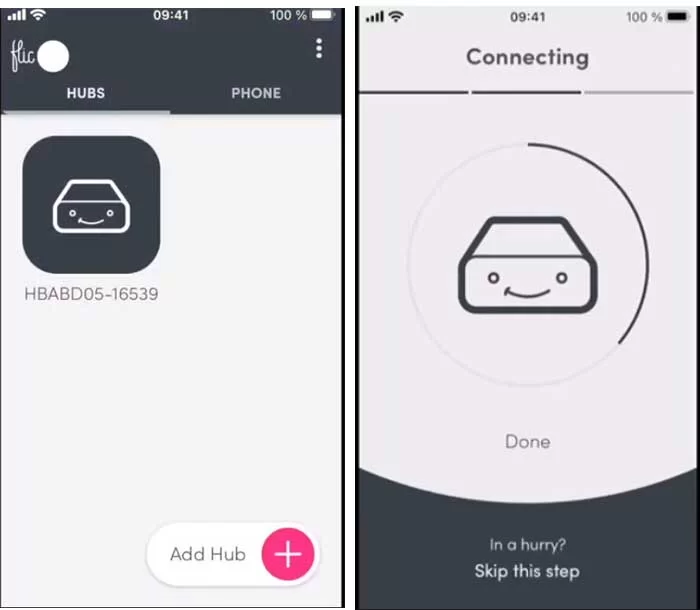 After setting up hub
You can see already have two flic buttons paired with Flic App.
Before pairing with Homekit first need to make sure that you have active internet connection, this will required during Homekit pairing process, so to test good internet connection.
Go to setting press internet access button to make sure you are online.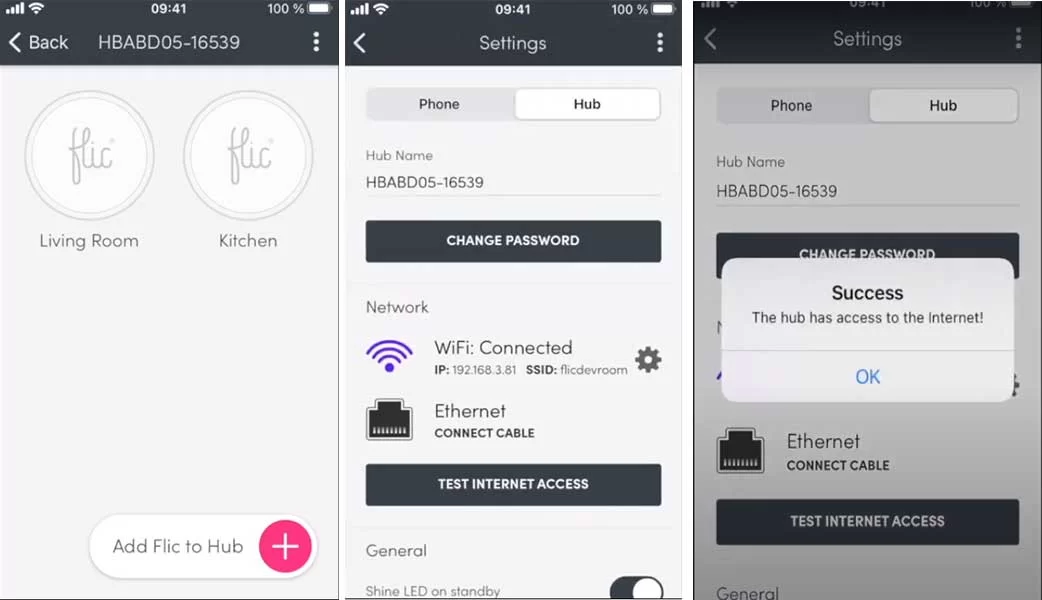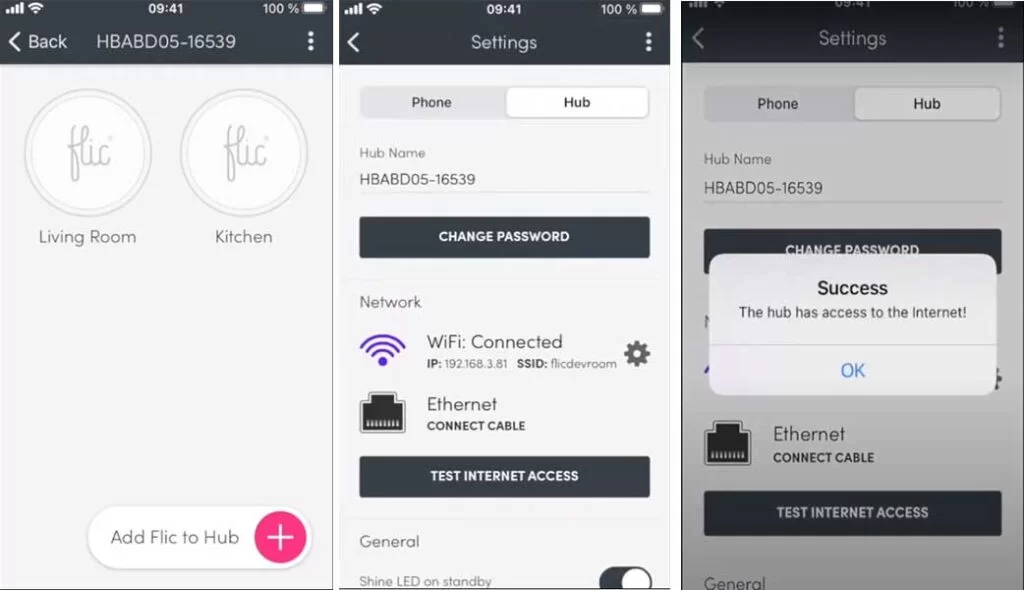 Pairing Flic 2 With Homekit App
Choose the button you want to share with Homekit
You will see a slider called Add to Homekit, activate it and then press Proceed
IOS ask you to allow the flic app to access your Homekit and home data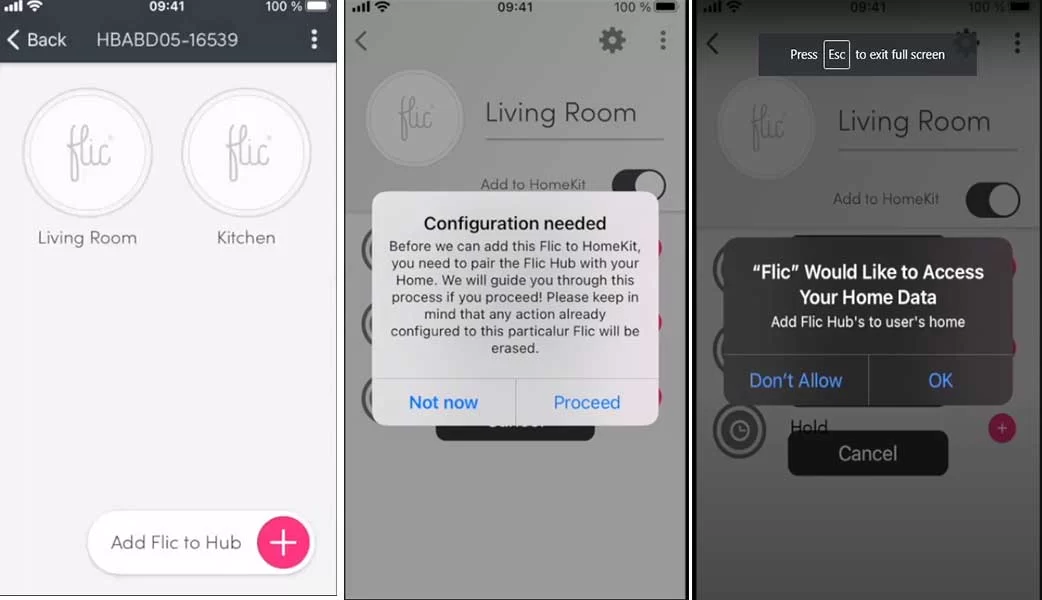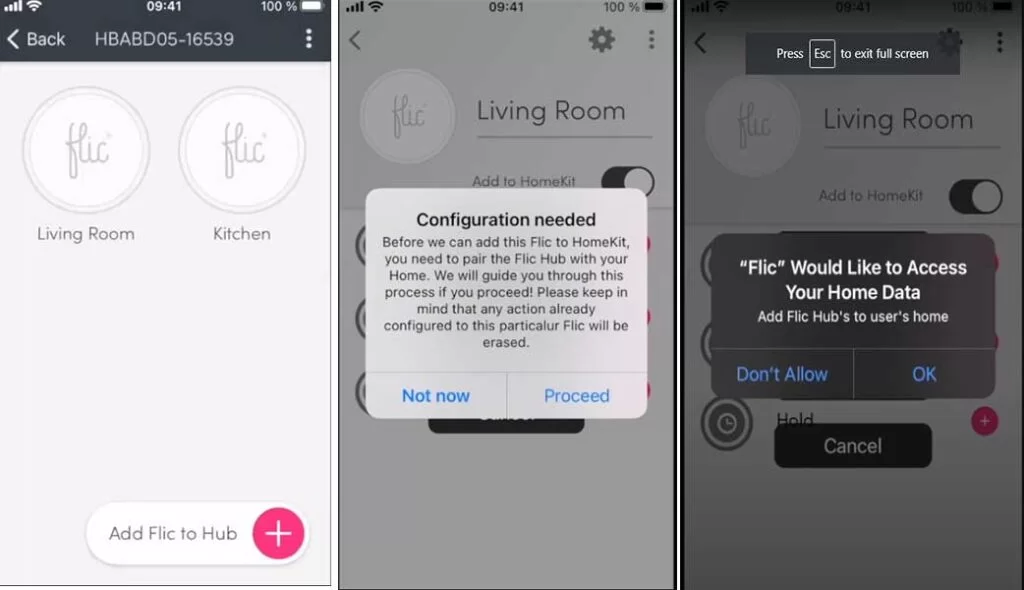 Press Ok to allow and then add to home
Select the Room you want to assign the hub or create new one
You can select the name of the hub, by default the name will be shown in the home app as you can see.
Press done to complete the setup process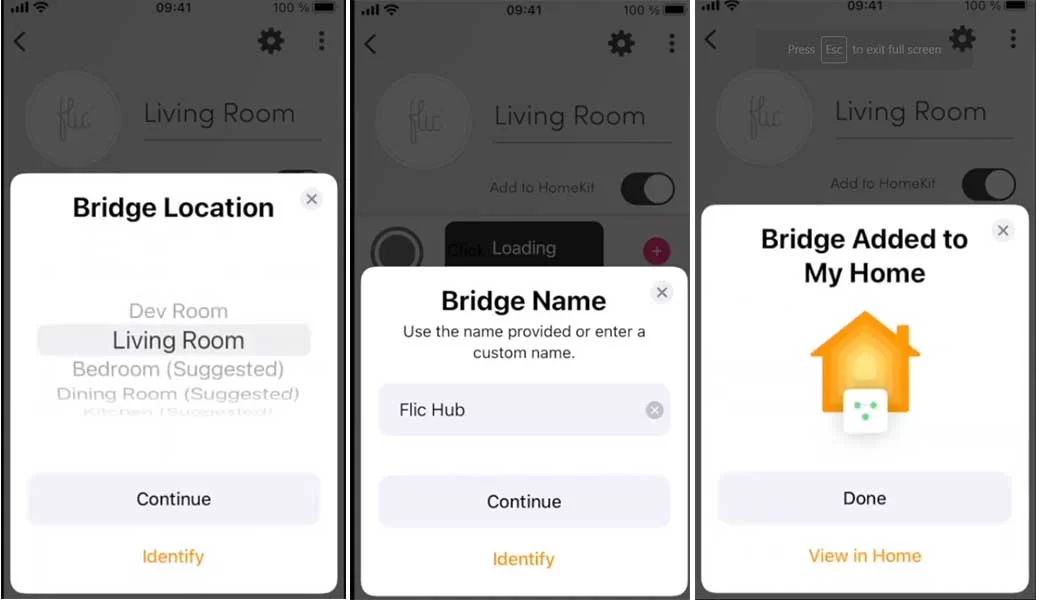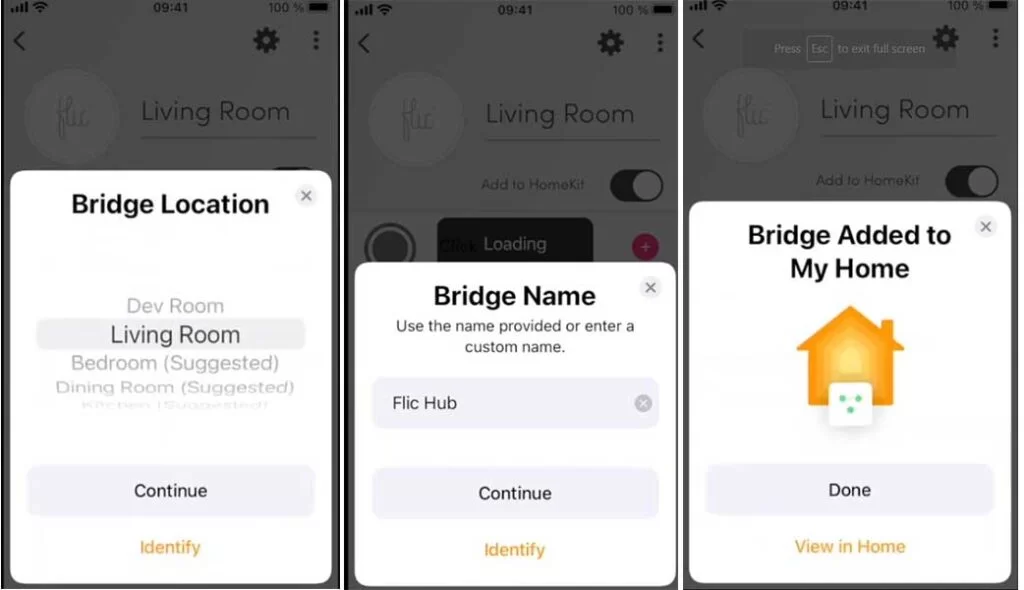 After completion make sure that you can see Homekit actions added to each trigger
Smart Home: Set Up Apple TV As Home Hub
Smart Home: Apple Homekit Light Switches
In case of more than one flics
If you have more flic to add to Homekit then do so now
Add another button
Note: To add the second flic you don't have to go through setup again
Leave the flick app and continue the home app and you can see the buttons visible in the home app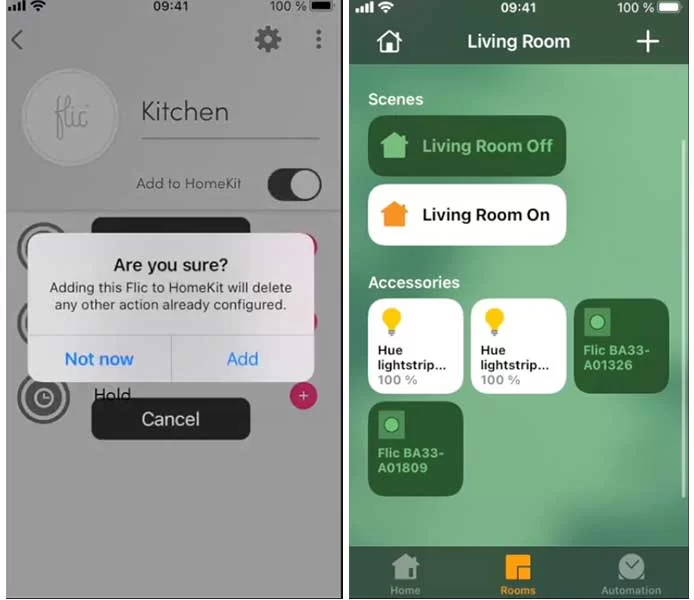 Select the one to setup the actions
You can setup the actions for single, double press and Long press just like you used to do in Flic App
The Easiest way to controlling multiple devices is to trigger a Homekit Scene
Let's Setup for Single Press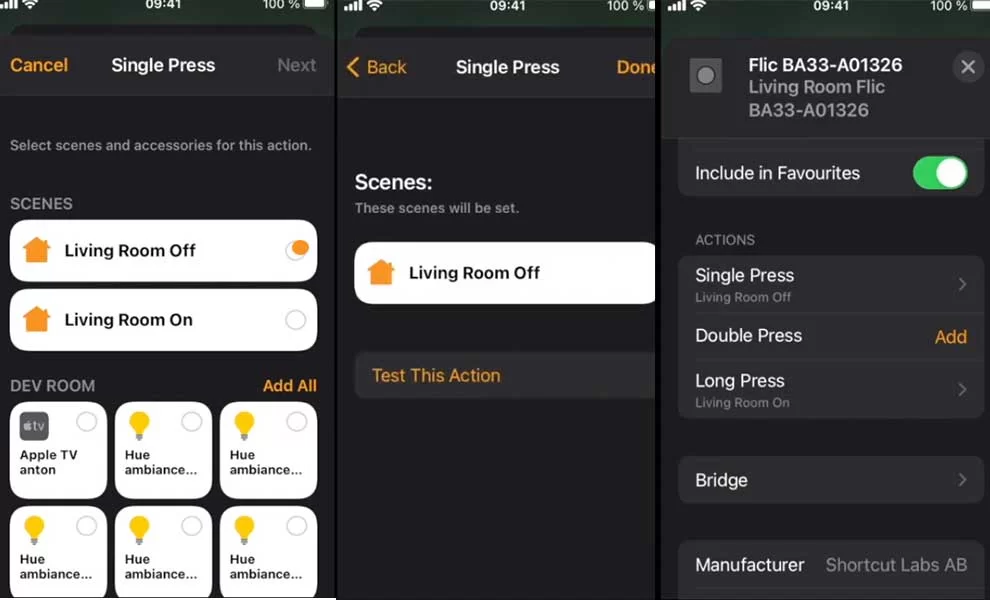 Let's setup for Long press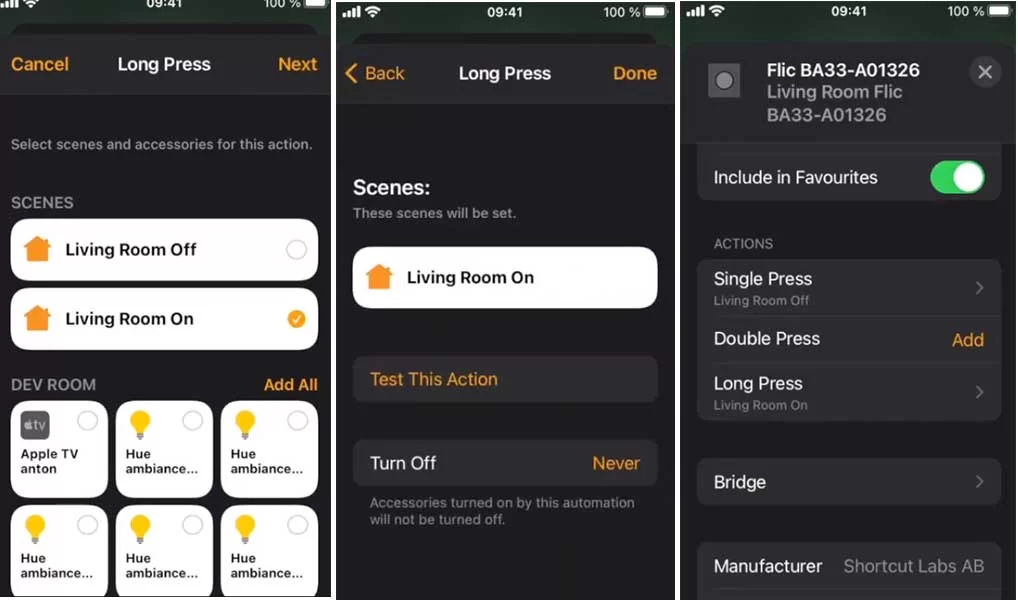 Done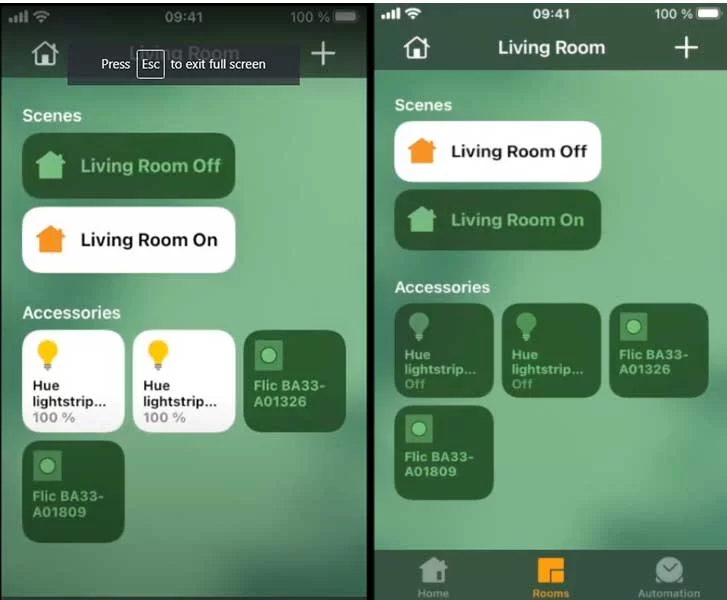 Home Automation

>>

Brands

>>

Apple

>>

How To Set Up Flic 2 With Apple Homekit