Here are the List of Smart Home Closet Light:
Ikea OMLOPP
Simfonio LED Strip Lights
TORCHSTAR Smart LED Safe Lighting Kit
Philips Hue LightStrip Plus
Lutron Lumaris® Led Linear Lighting
Ikea OMLOPP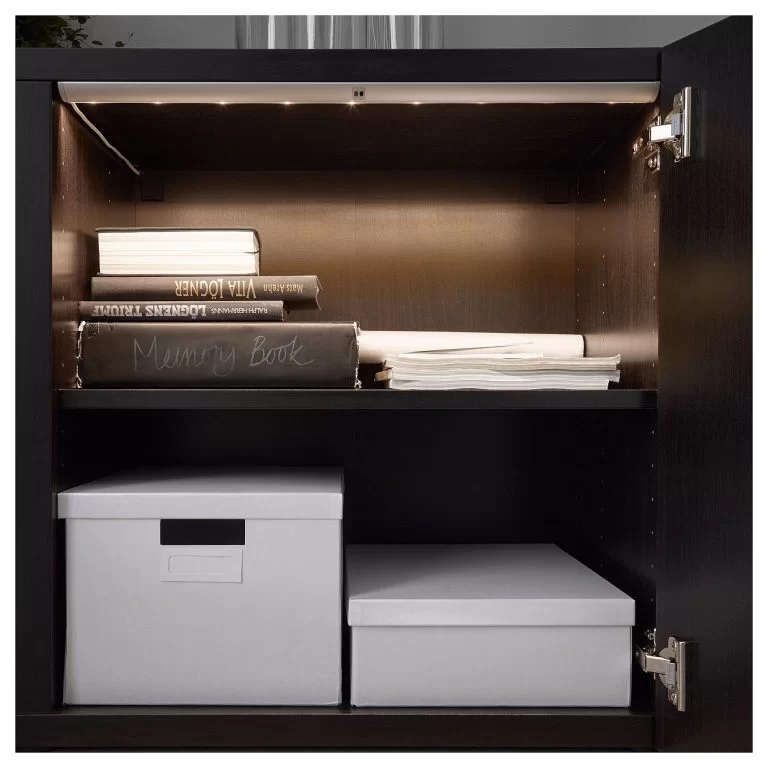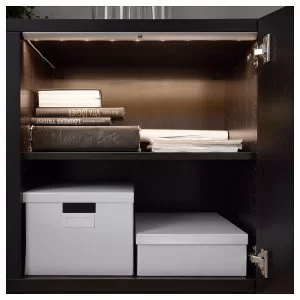 It's easy to soften the light in your kitchen/closet when you dine or socialize because this worktop lighting is dimmable.
More Info: Smart Home Ceiling Light
The LED light source consumes up to 85% less energy and lasts 20 times longer than incandescent bulbs.
To be completed with TRÅDFRI LED driver and FÖRNIMMA power supply cord, sold separately.
Dimmable with TRÅDFRI remote control, sold separately.
Built-in LED light source.
Approved for IP20.
Light colour: sunrise (3000 K).
Colour Rendering Index (CRI): >90.
The light source has a lifetime of approx. 25,000 hours. This corresponds to about 20 years if the lamp is on for 3 hours per day.
Add the TRÅDFRI gateway and IKEA Home smart app for control through Amazon Alexa, Apple HomeKit or Google Home.
Price:
Simfonio LED Strip Lights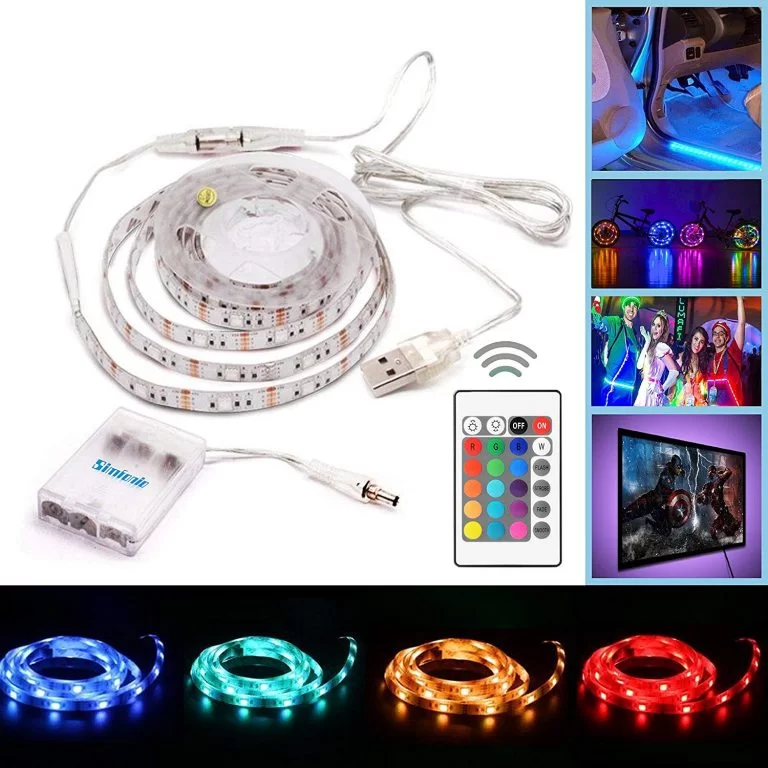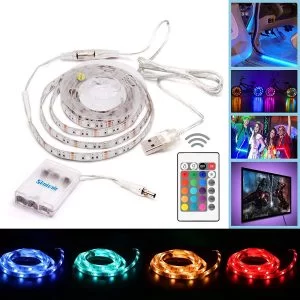 Better than the best. Simfonioled is committed to providing cost-effective products and services. We continuously improve products based on customer experience and needs, and gradually expand the brand's international influence. What you buy from us is not only products, but also services.
Multi-function Smart LED Strip Light
Unlimited distance control makes life more convenient, warmer and more romantic!
You can add many devices on the APP "Smart Life", then you can use one phone to control them.
You can also add your family members into the APP "Smart Life", then you can realize multi phones to control the same devices.
We can use the timer functions for waking up and setting a more ambient mood at bedtime; Set a schedule for the led strip light to automatically turn on and off on your schedule
Compatible with Alexa, Google Home, IFTTT
Price:
TORCHSTAR Smart LED Safe Lighting Kit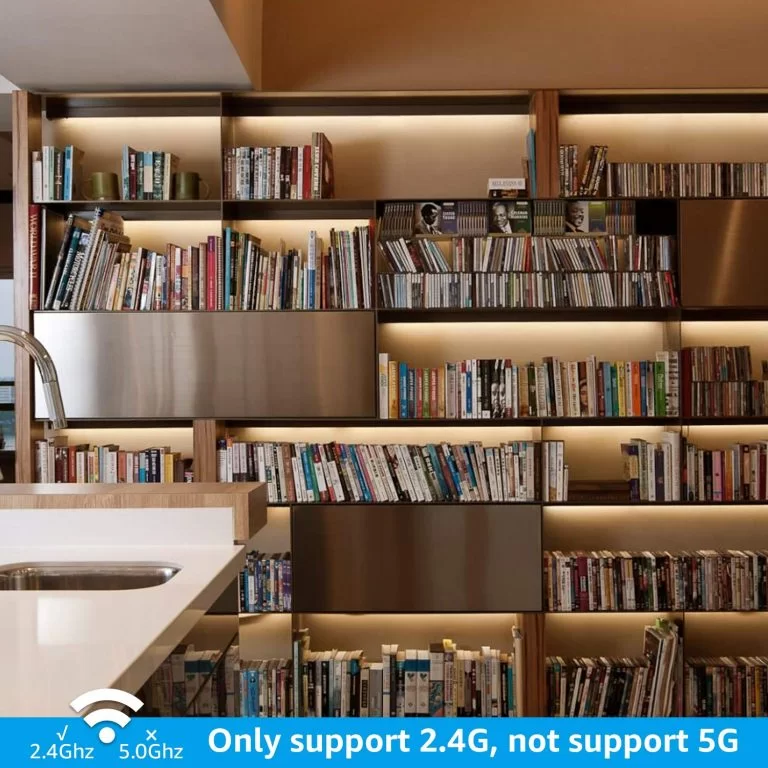 Featuring plug-n-play installation, this newly upgraded LED light bar kit can be used in multiple scenarios, such as under counters, under cabinets, display cases, closets, steps, gun safes, etc.
More Info: Aqara Curtain Controller
This light kit works with Alexa and can be easily controlled by voice commands such as "Alexa, dim strip light 50%." or "Alexa, turn on strip light." Smart phone App control is also available, which makes you dim and switch on/off the light bar wherever you could connect to WiFi regardless of distance from the light bars.
With the smart controller, you could turn light bars on/off only by one press on the button. 3 methods to control the light kit offer an intelligent lifestyle and make the light bars really easy to operate for people of all ages. Besides, it also can be controlled by Smart Life App.
This slim LED lighting kit is perfect for corner application and hiding behind doors or under counters. Each light bar has 3M tapes backing on both sides and 2 mounting ears to be fixed by screws (not included).
Every light bar comes with a connector on each end so that the kit can be easily connected together. We also provide 5 extension wires for long distance application. You can connect several kits together with the same power adaptor.
Work with Alexa, App Control, Dimmable, 3000K Warm White.
More Info: Warning of Personal Data Leak from Smart Led bulbs
Price:
Philips Hue LightStrip Plus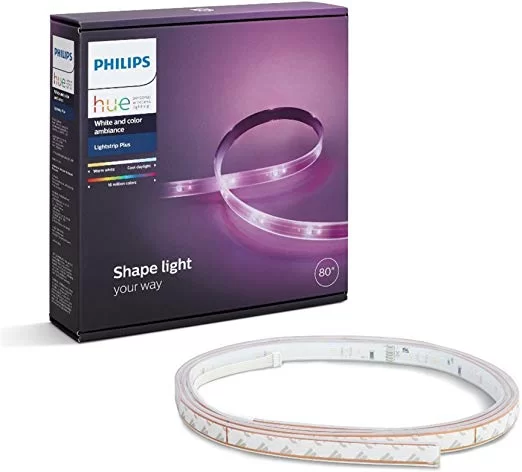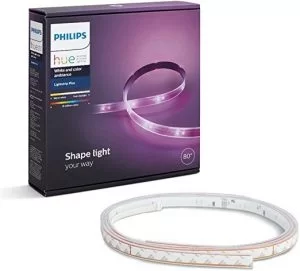 Whether you're looking for an RGB colour change function to adapt the lighting to suit your mood or simply a white light for working, reading or studying – with the Philips Hue LightStrip Plus you can create individual lighting scenarios in 16 million colours. T
One-meter long extension can be easily attached to the Light Strip plus 2 m base strip (see the accessories) by plugging the ends together. The strip system can be extended up to a maximum length of 10 metres enabling the seamless illumination of longer areas in the living room. With 950 lumens the strip provides a high level of brightness, particularly when combined with other elements of the same system.
More Info: Top 10 Timer Switch For Lights
Can be shortened every 33 cm
Dimmable
Compatible with an existing Philips Hue system
Can be controlled via the Hue app
Voice control possible with Amazon Alexa, Apple HomeKit (Siri) and Google Assistant
Compatible with ZigBee-based systems such as Innogy, Bosch, Magenta (German Telekom) and Busch-Jäger.
Please note that a bridge, such as the Philips Hue bridge, is needed in order to be able to use the intelligent lighting control functionality.
Price:
Lutron Lumaris® Led Linear Lighting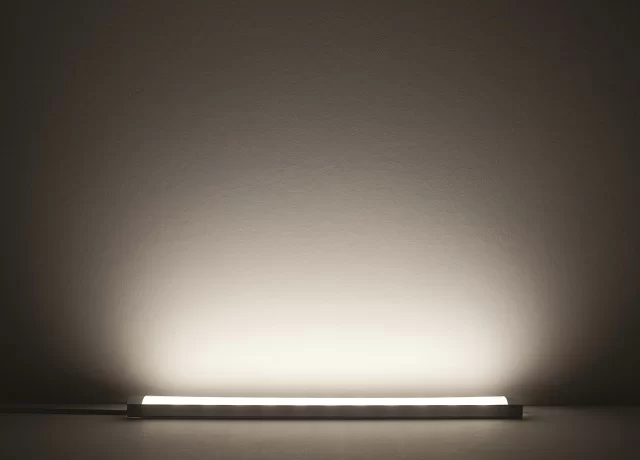 Lumaris LED linear lighting from Lutron is a sleek system that delivers high-quality, uninterrupted lines of LED illumination with guaranteed compatibility between LED fixtures, drivers, and controls. Lumaris is standard with the Hi-lume 1% voltage LED driver with Soft-on, Fade-to-Black dimming technology.
More Info: Twinkly Smart Decoration
Small profile LED linear lighting suitable for interior cove, under cabinet, under counter, under shelf and path/step lighting applications.
Diffused lens option conceals LED hot spots on high reflective surfaces and eliminates glare in direct line of sight applications.
Standard with Hi-lume 1% voltage LED driver with Soft-on, Fade-to-Black
Driver can be remote mounted.
Extended LED driver and lamp life – rated for 50,000 hours.
10 year limited warranty.
Fixture options:
152, 305, 457, 610, 914, and 1219 millimetre options
4W, 900 lumens per metre
93 CRI (typical)
2700K, 3000K, or 3500K color temperature LEDs
30°/60° angle mount bracket option
Price:
N/A
Motion Sensor Wardrobe Light by LOFTer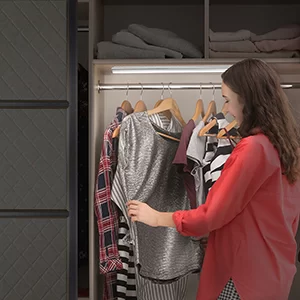 LOFTer sensor light now has ONLY MOTION SENSOR mode, it is the new released sensor technology, light will auto switch on when detecting people's motion within 10ft, 120-degree sensing range even if there is ambient light.
Light will just turn on automatically when sensing people coming at night or a dark place within 10ft, 120-degree sensing range
Our motion sensor light is designed with an exclusive light guide panel which emits light sideways for steady and soft glare-free illumination. And 66LED provides ultra bright glow, not only perfect for lighting a large space but small area where no other lighting source exists
Built-in 2400mAh lithium rechargeable battery, which can uninterruptedly last up to 3 hours after fully charge, no more batteries need to buy and install
No tools or screws needed, equipped with a 3M adhesive strip with magnetic, which is very convenient to be attached and detached, allows you to install anywhere you want easily
It's aluminium body and high quality construction makes it very appealing, looks great anywhere in your home for its beautiful and stylish design
Price:
Home Automation

>>

Home Automation Complete Systems

>>

Lighting System

>>

Smart Home Closet Light