If you're not familiar with Alexa routines, they are a list of chores that Alexa can complete with only one word. For instance, you could say something like, "Alexa, movie time," and the assistant would take care of turning off the lights, turning on the music, and turning on the TV instead of you.
What Are Alexa Routines?
By using all of Alexa's skills, these routines can help you stay organized and save time on every day or recurring activities. Routines can be created specifically for you based on your lifestyle or they can be adopted from others. Here, we'll go over a number of procedures that could be useful to you.
You can create a routine by doing everything through the Alexa app, so let's get started.
Open the app, select More from the bottom menu, and then select Routines.
You can edit your routines or make new ones from this point. There must be a name, a trigger word, and at least one action for each routine. You can create routines with as many steps as you like, but the more steps you have, the longer it will take Alexa to complete the program.
Here is the Best Alexa Routines for Every Smarter Home
Waking Up
Round the Breakfast Table
Keeping Your House Safe
Out the Door
Working From Home
Dinner's Ready
Getting Ready for Bed
Goodnight Alexa
Movie Time
Set the Mood
Alexa routines for workout buffs
Routines fit for foodies
Gamers can use routines too
Routines for pet owners
Routine for Waking Up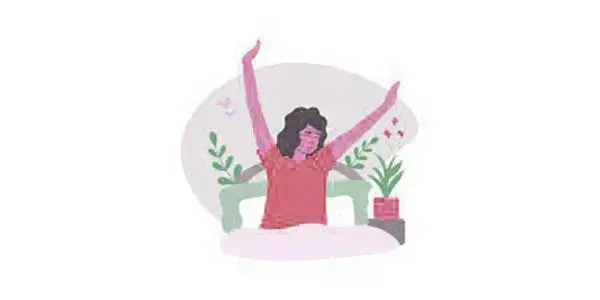 With Alexa at your side, your mornings may be lot more enjoyable. You may program your smart lights to gradually come on when your alarm goes off, start your Flash Briefing, and then play your favorite music or radio station to get you ready for the day. You can also hear the ideal route and the estimated length of your journey if you're driving to work.
To help you prepare, Alexa can even list the events that are scheduled for that day on your calendar.
Routine for Round the Breakfast Table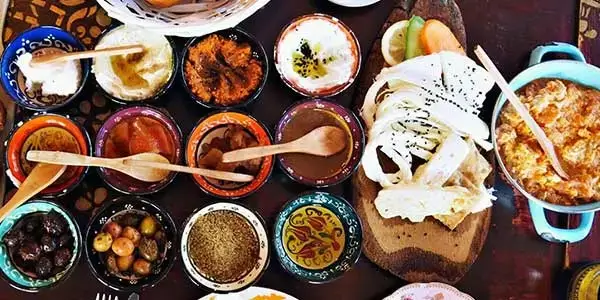 You may prepare yourself for the day ahead while you enjoy breakfast or your morning coffee by asking Alexa to read your schedule from your connected calendar, followed by your to-do list and the weather forecast. If you have a smart toaster, kettle, or coffee maker, see if you can set this routine to start right away.
Routine for Keeping Your House Safe
You haven't yet made the investment in an expensive security system? The security features that are already incorporated into Alexa will remain suffice. While the Echo Show uses its camera to identify when someone enters the room, the fourth-generation Echo and Echo Dot devices can both detect motion via ultrasonic.
You may program Alexa to send you a notification if motion is detected during a predetermined time frame, such as from 9 am to 5:30 pm. If wanted, you might also play dog barking or sirens. Then, using the Echo or Echo Dot, you can Drop In to hear what's occurring in real time or use the Alexa app to view the camera on your Echo Show.
Routine for Out the Door
You might program a trigger like "Alexa, I'm leaving" to switch off any linked devices, such as your TV, lights, and appliances, when you're prepared to leave the house. You may instruct Alexa to turn off the air conditioning or heating if your thermostat is connected. If you have a smart security system, you may ask Alexa to turn it on or lock your door.
Routine for Working from Home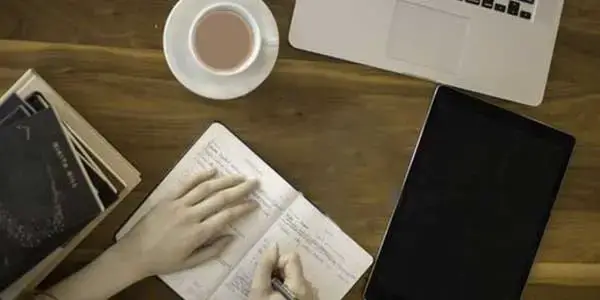 If you work from home, Alexa might not be needed to lock the doors or switch off the lights. If an Amazon Echo is present at your office, you can use a phrase, a specific time, or simply the turning on of a light to initiate a Work from Home routine.
You might, for instance, turn down the level on your Echo, set it to "do not disturb," and listen to music or a podcast while you work.
Routine for Dinner's Ready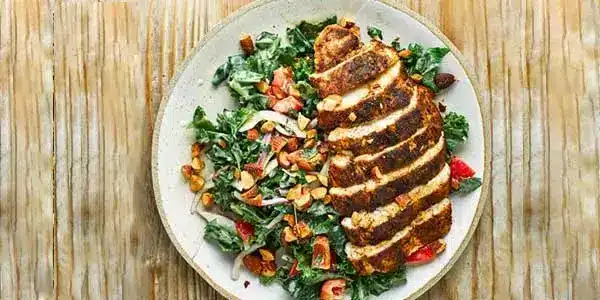 Save your energy and tell Alexa instead of shouting, "Dinner's ready," and hoping that everyone hears you. If your children have an Echo in their room, you can then ask Alexa to broadcast your message to all of your devices. If they don't, you can still notify them by notification on their phones.
After announcing that it is time to eat, Alexa can, at your request, turn on the TV, play some ambiance music, and turn on the lights in your dining area.
Routine for Getting Ready for Bed
It's time for bed once the evening has come to a close. If you tend to stay up later than you should, set a trigger, such as "Alexa, goodnight," to have Alexa turn off the lights in your living room and turn on the lights in the hallway and bedroom.
Alternatively, you may use this chance to tell Alexa to lock all windows and doors, turn out the TV, and wait five minutes before starting an audiobook while you get ready for bed.
Routine for Goodnight Alexa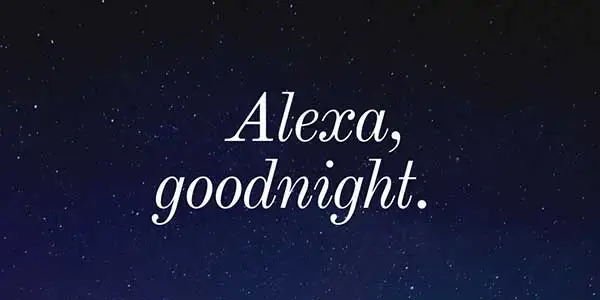 When it's time to go to bed, you may tell Alexa, for example, "Alexa, time for sleep," to turn out all the lights and begin playing a soothing sound from the Sleep Sounds skill. To accomplish this, you'll need to provide a special command, such as "ask Sleep Sounds to play thunderstorms for one hour."
Activating your smart security system at this time would also be a good idea, as would setting a nightlight or hallway light to turn on when motion is detected.
Routine for Movie Time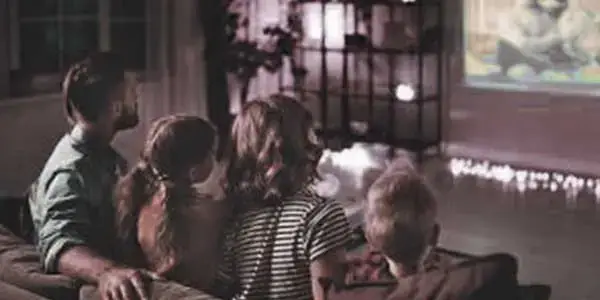 There's nothing better than putting on a good movie on a rainy Sunday. Let Alexa do the legwork and have it dim the lights (or turn them off entirely), draw the curtains or shut the blinds, turn on the TV, and put all Alexa-enabled devices in do not disturb mode.
Using a customized action, you can even get Alexa to recommend the best films on your favorite streaming service—if only Alexa could also bring the popcorn.
Routine for Set the Mood
You can use Alexa to use your lights to set the mood of the day or night, whether you want to relax with a good book, work out at home, or throw a party. For certain events, you can choose custom lighting arrangements with Alexa Routines. This saves you time and energy by allowing you to improve the ambience using only your voice.
Routines for Workout Buffs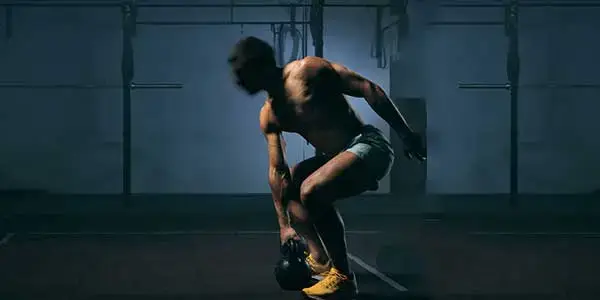 Alexa can assist fitness enthusiasts in a number of ways. You may even check out the app's fitness and health features. Alexa also comes with certain built-in health features, such as the 7-Minute Workout.
You might plan an all-day workout schedule to serve as a reminder for you to squeeze in short workouts. Start off the program by saying to Alexa, "What a great day to exercise." Then, you can ask Alexa to voice tell you to "stretch," which will remind you to stretch lightly before beginning a workout. Following that, she will begin a workout technique or issue a directive, such as "Do 20 jumping jacks." Alexa can play a song excerpt or wait a little while before directing you to perform the following exercise with each set. Finally, you can finish the exercise by having Alexa congratulate you, remind you to drink water, or both.
Routines Fit For Foodies
Alexa was designed with foodies in mind. With recipes, timers, lists, and other features, an Echo device in the kitchen may help you accomplish a lot. Even better, you can ask Alexa to suggest a recipe using ingredients you already have in your fridge.
But let's say you desire a set dinnertime action as part of a routine. You can tell Alexa, "Alexa, its dinnertime," to set all of your devices to Do Not Disturb for a predetermined period of time and start playing music at a low volume. A generic genre playlist or your own custom music might serve as the theme.
Gamers Can Use Routines Too
Because Amazon Alexa connects to so many devices, gamers may also use its routines. You can use it, for instance, to turn on TVs, Xboxes, and other devices. Additionally, you can use smart plugs to turn items on and off with Alexa even if you can't connect to a specific object.
You would need smart lights and an Alexa-enabled smart TV for this straightforward routine. Then, you can tell Alexa to turn off the lights in your room and put on specified lights (like Nanoleaf tiles) or a light strip with a specific theme. The process might then switch on the TV and your gaming system to make you ready to start playing.
Routines for Pet Owners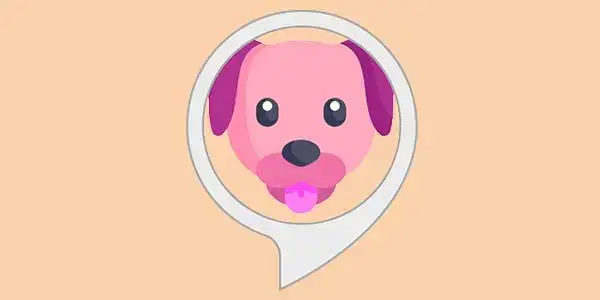 Pets require a lot of upkeep to stay healthy and active. Fortunately, Alexa can assist in a variety of ways. The ability of Amazon Alexa to recognize sounds, which you could program as the trigger for your routine, is one of its strongest features.
Of course, you can program a routine to remind you to give your dog food and exercise during the day, but you can also configure sound detection to initiate your routine. You can ask Alexa to respond when your dog starts to bark. Alexa can then begin playing calming music to calm your dog and send a notification to your phone to activate a smart home camera inside. Some of the more tense pets may become calmer with the help of this practice.
How to Enable a Featured Routine
Open the Alexa app
Select 'More' from the bottom navigation
Select Routines from the menu
Tap 'Featured' and tap on the name of a Featured Routine, then tap enable and your new Routine is ready to use.
You can also enable a Featured Routine by voice – try one of the Routines below.
How to Setup Alexa Routines Video Tutorial
Alexa Routines Multiple Custom Actions
Alexa Routines can be started in a variety of ways, including with voice commands, at particular hours of the day, or by carrying out specific tasks (like turning off your alarm). The easiest approach to understand Routines is to create your own, even though the Alexa app allows you to browse a variety of pre-made Featured Routines.
Open the Alexa application on your Android or iOS smartphone.
Tap the "More" button, then select "Routines."
Tap the "Plus" button.
Select "When this happens," then select the conditions necessary to trigger your Routine (e.g., voice command, every day at 9 a.m., your Echo Show camera detects a person, etc.)
Select "Add action," then add the actions to perform when the trigger conditions are met. You can add multiple actions under the same trigger.
Select "Save" when completed.
You can use "and" in between commands in a single custom command. So you could say "set the lights to blue and play flight of the valkyries on Spotify".
Frequently Asked Questions:
Can I add more than one custom action to an Alexa routine?
When the trigger criteria are satisfied, select "Add action," then enter the actions to be taken. The same trigger can have several actions added to it.
How many actions can an Alexa routine have?
Currently, an Alexa Routine can contain up to 25 separate activities for Alexa. The same routine can have several actions added to it.
What is the maximum number of routines in Alexa?
200 routines are allowed on a single account.
How do you repeat actions in Alexa routine?
Open the navigation panel in the top left corner of the Alexa app. To add a new routine, select Routines and then tap the Plus (+) icon in the top right corner. Select a time for the routine to start, the number of times it should repeat, the action you want Alexa to perform, and the words you want her to speak.
What is the difference between Alexa scenes and routines?
Routines are actions that Alexa carries out in response to your commands or when a particular event occurs. Devices can be controlled as a scene with a single command.
Home Automation

>>

Brands

>>

Amazon

>>

Best Alexa Routines for Every Smarter Home